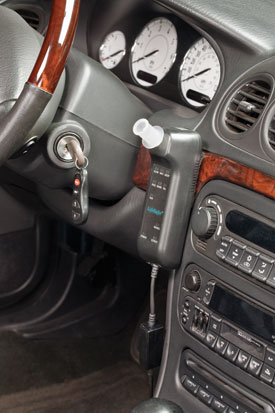 While most ignition interlock devices used today utilize fuel-cell technology which is alcohol specific, LifeSafer has, through 10+ years of research and development, developed a proprietary fuel-cell sensor technology with precision that is superior to commonly used evidential law enforcement equipment.
The device selected for your program is determined by the laws specific to your state and restrictions in your court order. We currently manufacture the following two models to meet state-specific regulations.
Unsurpassed Performance
The first ignition interlock to meet National Highway Traffic Safety Association standards (1992)
The first electronic information reporting system for ignition interlock programs (1994)
FC100 – the most widely used alcohol interlock device in the U.S. today (introduced 1998)
A patent-pending positive ID interlock device with a target-tracking camera (2005)
A 2007 independent laboratory report conducted under National Highway Traffic Safety Administration (NHTSA) guidelines demonstrated the FC100™ producing "Evidential" quality BAC test results of +/- .005% over a BAC range of .010% to .10% and at temperatures ranging from extremes commonly found in automotive environments
More than 600,000 people have used LifeSafer interlocks
Need An Ignition Interlock Device?
LifeSafer offers the most user-friendly device on the market and sets the standard for ease, dependability and fair pricing. Our alcohol interlock devices meet and exceed the National Highway Traffic Safety Administration (NHTSA) specifications and enable you to continue working and going about your daily life. LifeSafer interlocks have been used by more than 600,000 people and are the most widely used in the U.S. today.