Ignition Interlock Laws in Minnesota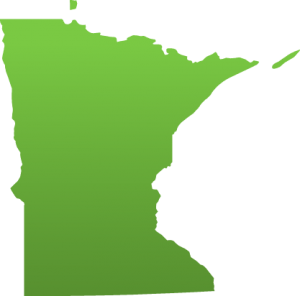 Under Minnesota's driving while intoxicated (DWI) laws, the state has established an ignition interlock device (IID) program that is administered by the Department of Public Safety Driver and Vehicle Services (DVS). First time offenders with a blood alcohol content of 0.16 or higher and all second time offenders may choose to have Ignition Interlock Devices (IIDs) installed in their vehicles. Installing IIDs will allow these offenders to regain their driving privileges while their regular licenses are revoked. IIDs are required for offenders who have their driving privileges canceled and denied due to being deemed as inimical, or extremely dangerous, to public safety.
The IID is a small device that is installed near the steering wheel and connected to the engine. When the driver blows into the device, the breath alcohol concentration is measured. If the driver has been drinking, the vehicle will not start. IIDs collect random samples while the offender is operating the vehicle. If a random sample indicates that the driver has delivered a breathe alcohol concentration of .02 or higher the violation is recorded and reported to DVS.
IIDs must be purchased from and installed by a provider that is certified by DVS. Offenders are responsible for all costs associated with the device including lease, installation, maintenance and calibration. Offenders are required to have IIDs serviced every 30 days or 60 days for wireless IIDs. During the service appointment, data from the breath tests are downloaded by the provider and reported to DVS. Wireless devices send data to DVS each day. If the breath samples data indicate alcohol contents of 0.02 or higher, if a random rolling retest is refused DVS may take action against the offender. Any signs of tampering, circumventing or misusing the device will be reported to DVS and may result in sanctions against the offender. Device servicing may be required more frequently than every 30 to 60 days for other issues such as two device lockouts due to alcohol readings during a 30-day period, two rolling re-test violations or failures to take the test during a 30-day period, one rolling test violation of a positive alcohol concentration, one event of tampering or illegal start violation, any equipment malfunctions and any other violations of restrictions placed on the offender.
IIDs must be installed on any and all vehicles operated by the offender including cars, pickup trucks and vans that are operated with a Class D license with no additional endorsements. IIDs cannot be installed on rental vehicles, recreational vehicles, motorcycles, mopeds or scooters. If the offender needs to operate a vehicle as part of the normal course and scope of employment, the employer must apply for an employment exemption with DVS and provide written consent. The employment exception will not be granted to individuals who are self-employed or to an individual who wholly or partially owns the business entity that owns the employer-owned vehicle. Offenders may not operate a Type III vehicle (e.g., a bus) used for transporting children under the age of 18 or vulnerable adults, employer-owned vehicle for personal use or a rental car in the normal course and scope of employment duties.
To qualify for the Ignition Interlock Device program and receive a restricted driver's license, offenders must be at least 18 years old, in possession of a driver's license, own or drive a vehicle with valid insurance, have no outstanding withdrawals on their driving record that would prohibit a restricted or limited license, no existing withdrawals in any other state and must not be subject to Vanessa's Law which states that persons under 21 cannot drive after consuming any level of alcohol. Offenders who qualify for the program must pass a DWI knowledge test, pay a $680 reinstatement fee, apply and pay for a new Class D driver's license and satisfy all requirements from any prior withdrawals. Offenders with commercial driver's licenses must drop to a Class D driver's license.
Additional Resources
Minnesota Ignition Interlock Device Program Guidelines
Minnesota Driver and Vehicles Services