Ignition Interlock Laws in New Jersey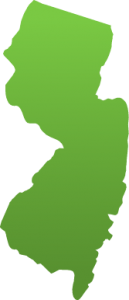 New Jersey state laws allow for courts to order the installation and maintenance of an ignition interlock device (IID) in cases of driving under the influence (DUI). The IID is connected to the ignition system of the vehicle. Prior to starting the vehicle, the driver is required to submit a breath sample into the device. If the device detects a breath alcohol content of 0.05 or higher, the device will prevent the vehicle from starting. The IID alerts the driver to submit random breath samples while the driver is operating the vehicle. These "rolling re-tests" are mandatory. Individuals convicted of DUI who receive a court order for an IID must obtain the devices from a service provider that is certified by the state such as Lifesafer Ignition Interlock. Failure to install the court-ordered IID results in a one year extension of the IID requirement.
Driving privileges are suspended for individuals convicted of DUI in the State of New Jersey. In addition to the suspensions, courts also impose an IID restriction. The IID time requirement is based on the offender's prior DUI convictions and the offender's blood alcohol content (BAC) at the time of the arrest. For first-time DUI offenses, the device is required for a period of six months to one year. In cases where the offender's BAC is 0.10 or higher at the time of the arrest, the period increases to one to three years. Repeat DUI offenders with a second offense within ten years of the first offense are required to install the device for two years. A third DUI conviction within ten years of the second offense results in the requirement to install an IID for ten years.
The offender must install IIDs on any and all vehicles that the offender plans to operate, including vehicles that are not owned by the offender. Offenders who operate vehicles without IIDs installed are subject to a one year extension of the IID requirement.
To restore driving privileges after a suspension, the offender must submit the IID service provider's installation invoice and certification of installation to the New Jersey Motor Vehicle Commission.
The offender is responsible for any and all costs associated with the ignition interlock device, including installation, maintenance, leasing and removal. Additional fees may be assessed by the service provider. The offender must have the device serviced by the service provider at the frequency specified by the service provider. Failure to comply with the service schedule may result in additional legal sanctions.
Additional Resources
New Jersey – Driving Under the Influence DUI
New Jersey Motor Vehicle Commission – Ignition Interlock FAQ's
New Jersey – DUI Fines and Penalties