Driving is essential to meeting day-to-day commitments and responsibilities — like a job, school and family. Driving illegally under suspension to meet these responsibilities — or for any reason — can have serious consequences. An interlock provides discipline when and where it is needed, helping the individual and the public avoid the tragic and life altering consequences of drinking and driving.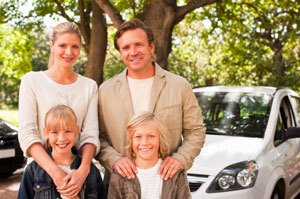 Did You Know?
If you are caught driving while under suspension for DUI — even one time — there are steep penalties including mandatory jail time up to 90 days and impoundment or forfeiture of the vehicle.
Did You Know?
In some states, driving under suspension for a DUI can lead to another DUI conviction if it is shown that you have consumed ANY alcohol. This leads to longer suspensions, larger fines and, in some states, extensive jail time.
Did You Know?
Clients report that their reduced alcohol expenditure is far greater than the cost of the interlock. With an average cost of less than $3.00 per day, an interlock costs less per day than one drink at a bar.
Need An Ignition Interlock Device?
LifeSafer offers the most user-friendly device on the market and sets the standard for ease, dependability and fair pricing. Our alcohol interlock devices meet and exceed the National Highway Traffic Safety Administration (NHTSA) specifications and enable you to continue working and going about your daily life. LifeSafer interlocks have been used by more than 600,000 people and are the most widely used in the U.S. today.
---