Virginia Leading The Way – Ignition Interlock Required After First DUI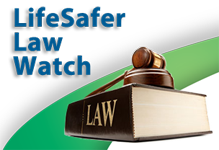 Richmond, VA – The aftermath of a Drunk Driving accident can be devastating and costly. In 2010, drunken drivers claimed the lives of 274 Virginians and injured 5,578. In an effort to deter drunk driving and keep Virginia roads safer, House Bill 279, sponsored by Del. Salvatore R. Iaquinto (R- Va. Beach), will require an ignition interlock for a first-time DUI offense. The House has previously supported the measure but the Senate had rejected it. This year, identical bills are carried by Iaquinto and Democratic Senator Donald McEachin (Senate Bill 378).
The legislation requires someone convicted of Driving Under the Influence (DUI) with a blood alcohol level of .08 -.15 to keep an ignition interlock device on their vehicle for the sixth months that they have a restricted driver's license — the penalty for the first offense. The mechanism prevents a car from starting if there is alcohol in the person's system. Supporters from the insurance industry, AAA and anti-drunken driving groups back these measures stating they will reduce DUI recidivism and save lives.
A first-time DUI offense is not typically the first time someone has driven drunk. According to the Center for Disease Control (CDC), by the time a typical person is arrested on their first DUI offense, that person has driven drunk 87 times without being caught.