LIFESAFER FC100 IGNITION INTERLOCK
The LifeSafer FC100 is the most widely used ignition interlock device in the United States. The device incorporates ergonomics, simplicity, and reliability in a small device designed to restore freedom of the road to drivers who have a DUI restriction.
Removable, sanitary mouthpiece
Instructional indicator lights, audio indicator and multi-language written messaging
State-of-the-art sensor technology
Rugged, durable construction
Direct wiring to ignition system by qualified installers; removable handset
Velcro mounted to dashboard
Modest design fits well in hand and in vehicle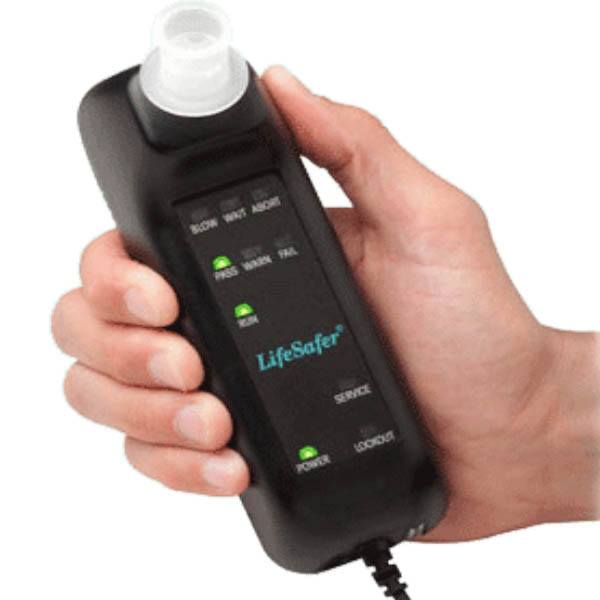 Reliable Sensing Technology
"Alcohol-specific" sensing technology delivers accurate performance day-in and day-out.
Events Log
A built-in memory chip records all events in accordance with state regulations.
Service Reminder Reset
This feature reminds the client that a service appointment should be booked soon to stay in compliance with state laws and regulations.
Vehicle Restart
If the vehicle should stall, this feature give the driver a few minutes' grace period to start the vehicle without needing a breath test. This is a safety precaution for the driver.
For more on the operation of the FC100, view the video in our support section.
FC100 IGNITION INTERLOCK WITH CAMERA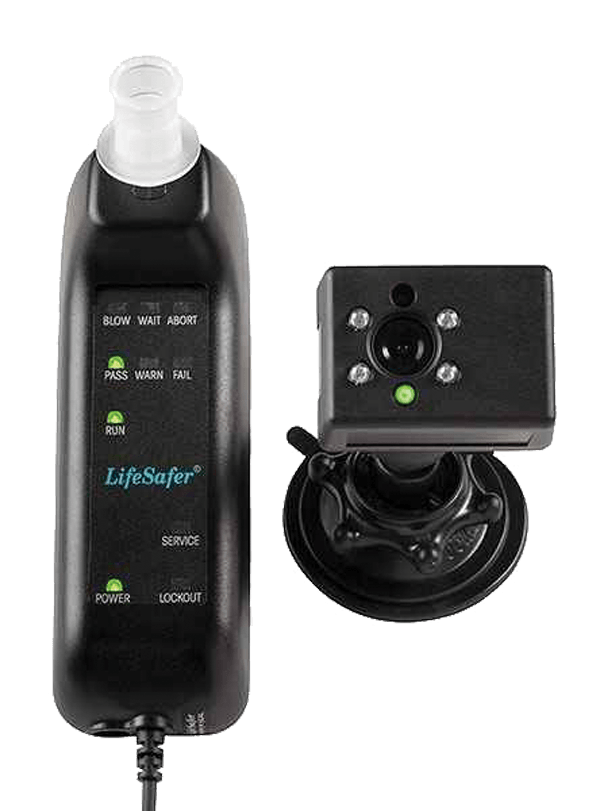 For jurisdictions that require a camera with the ignition interlock installation, LifeSafer provides a separately-mounted camera that interfaces seamlessly with our FC100 device.
Indicator light signals handset-to-camera link, enabling test to begin
Separately mounted near the rearview mirror without obstructing driver's view
Suction-cup mounted camera holds securely to windshield