Steps to Regaining Your License in Arizona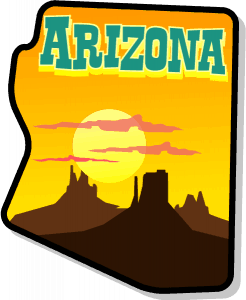 Arizona drivers whose licenses have been suspended or revoked for certain DUI or alcohol-related traffic offenses may apply for restricted licenses. These allow them to use their vehicle with an ignition interlock device. [more]
Here's how to get back on the road after a DUI in Arizona – quickly, safely and legally.
If your license has been revoked, you may apply for a new license after your revocation period expires or after the cause of your revocation ends. The division will investigate your driving record and make sure that all requirements are met. If they are, you will receive Permission to Apply Notice
If your license is suspended, it will remain suspended until you have it reinstated. You cannot just being driving after your term of suspension is up
Make an appointment to have your ignition interlock installed by calling toll-free 800-634-3077
You might require SR22 proof of insurance. You can obtain this with the help of your insurance provider
Bring the Notice and SR22 to any MVD office, pay a reinstatement fee (no personal checks), and an application fee. You may also reinstate online
That's it! You're good to go. But remember…
Come in for regular monitoring. This is essential for proper maintenance of the program as well as a condition for keeping your restricted license
LifeSafer Ignition Interlock of Arizona
LifeSafer offers complete installation and monitoring on a wide range of vehicles to help you maintain compliance with Arizona DUI conviction restrictions.
Low cost
Reliable technology – no false positives
Expert technicians to help you every step of the way
Direct communication with the state of Arizona to keep you in compliance with state reporting requirements
24/7/365 customer service, so you've always got the support you need
Get Started now. Find a LifeSafer installer here or call toll-free 800-634-3077