The costs of an impaired driving charge are stressful — fines and attorney's fees can be a real shock. At LifeSafer we understand your financial worries, and we offer our ignition interlock devices at an economical price in every state that permits competition.
Don't be fooled by other interlock companies that lure you in with misleading "free" up-front offers, and then hit you with hidden fees month after month. LifeSafer never has charged a hidden fee, and never will.
Here are some hidden fees you will encounter from some interlock providers – but never LifeSafer:
| ITEM | COST |
| --- | --- |
| Mouthpieces | Always free at LifeSafer |
| Monitoring Fees | Included in monthly fee |
| Calibration Fees | Included in monthly fee |
| Credit Card Usage Fees | Not charged by LifeSafer |
| Cash Payment Fees | Not charged by Lifesafer |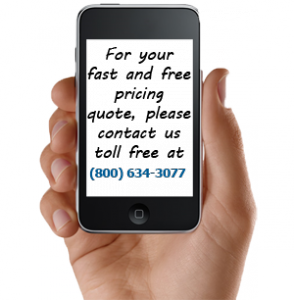 Because pricing is state-regulated and markets change, we invite you to call and get a fast and free price quote. We'll offer you the lowest price possible, including free installation if your state allows it. The price we offer is the price you pay — no hidden fees, no surprises, no extras.
If you're unable to pay for your device, your state may offer assistance. Our expert agents will tell you if your state has a fund to help offset costs, and tell you how to apply for it.
For your fast and free pricing quote, please contact us toll free at 800-634-3077.