Steps to Regaining Your License in Pennsylvania
Pennsylvania laws require that an ignition interlock device be installed in the vehicle(s) of DUI offenders who have been convicted of a second or subsequent offense, or of refusing to take an alcohol test. You also face other penalties. [more]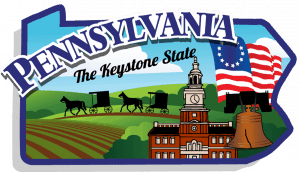 Here's how to get back on the road after a DUI in Pennsylvania – quickly, safely and legally.
Thirty days prior to your restoration eligibility date, PennDOT will mail you a Restoration Requirements Letter. This letter includes an application for the ignition interlock license. You should complete the application for the Ignition Interlock License and send it to PennDOT as quickly as possible.
Make an appointment to have your ignition interlock installed by calling toll-free 800-634-3077
Bring current registration to the installation. If you aren't the registered owner, the owner will need to be at the installation, or you will need a notarized permission slip from the owner saying that it's okay to install the interlock
Bring proof of insurance and the Restoration Requirements letter from PennDOT
Complete a DL-21SC form (Self-Certification of Vehicle(s) Owned/Operated) and either fax it to LifeSafer at 855-282-6357 or scan the completed form and email it to LSPA@lifesafer.com. If you apply for a hardship exemption, you must include your most recent federal income tax return, even if you don't own the vehicle
LifeSafer will verify the information against the PennDOT vehicle database. Once we determine that you either don't own any vehicles or that the device has been installed on all applicable vehicles, the information is sent to PennDOT
If the restoration requirements have been met and the application for the Ignition Interlock License was received, PennDOT will restore your driving privilege and issue your Ignition Interlock License.
Hardship Exemption: this is based on your income level. If you apply for a hardship exemption, you must include your most recent federal income tax return when you submit your DL-21SC form to the Service Center
Employment Exemption: If you are required to drive an employer-owned vehicle for your job, your employer may complete a DL-3805 form, which allows you to operate a vehicle without an interlock for work purposes. This cannot be used to drive a school bus, school vehicle, or vehicles designed to transport more than 15 passengers
That's it! You're good to go. But remember…
Come in for regular monitoring. This is essential for proper maintenance of the program as well as a condition for keeping your restricted license
LifeSafer Ignition Interlock of Pennsylvania
LifeSafer offers complete installation and monitoring on a wide range of vehicles to help you maintain compliance with Pennsylvania DUI conviction restrictions.
Low cost
Reliable technology – no false positives
Expert technicians to help you every step of the way
Direct communication with the state of Pennsylvania to keep you in compliance with state reporting requirements
24/7/365 customer service, so you've always got the support you need
Get Started now. Find a LifeSafer installer here or call toll-free at 800-634-3077