Steps to Regaining Your License in California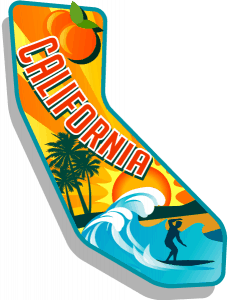 There are two types of suspensions that can result from a DUI in California:
Administrative – from the DMV, immediately at the time of your arrest if your blood alcohol concentration (BAC) of is .08 or more (.01% if you are under 21, or if you refuse a chemical test). Your license is confiscated and you are given a temporary 30-day license in order to get your affairs in order before your trial. If your trial is set for more than 30 days after your arrest, do not drive after the 30-day period.
From the criminal court. This occurs when you are sentenced by a court after a trial or plea agreement. [More]
Here's how to get back on the road after a DUI in California – quickly, safely and legally.
Your arresting officer should have given you an Order of Suspension/Revocation when your license was confiscated, or else you will be sent one by the California DMV. This includes a temporary driver's license valid for 30 days, after which time your suspension begins (unless your license was suspended at the time of your arrest).
Enroll in a DUI program as soon as you know your license will be suspended. Ask the provider to file a Proof of Enrollment Certificate (Form DL-107) with the California DMV
Apply for reinstatement on DMV Form 44
Obtain an SR-22, which certifies that you are maintaining your car insurance liability coverage. There are also other methods of proving your financial responsibility
Pay all fines. These can include court-imposed fines
Make an appointment to have your ignition interlock installed by calling toll-free 800-634-3077
LifeSafer will verify your eligibility for an interlock with the DMV
Have your interlock installed. LifeSafer will give you a certificate confirming the installation
Bring the certificate to the DMV to receive your restricted license
You're good to go! But remember…
Come in for regular monitoring. This is essential for proper maintenance of the program as well as a condition for keeping your restricted license
LifeSafer Ignition Interlock of California
LifeSafer offers complete installation and monitoring on a wide range of vehicles to help you maintain compliance with California DUI conviction restrictions.
Low cost
Reliable technology – no false positives
Expert technicians to help you every step of the way
Direct communication with the state of California to keep you in compliance with state reporting requirements
24/7/365 customer service, so you've always got the support you need
Get Started now. Find a LifeSafer installer here or call toll-free 800-634-3077