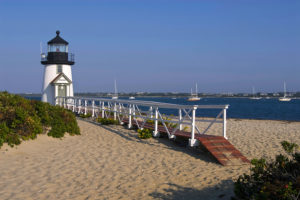 Sometimes you need to come in on a Saturday to get some real work done. That's what the Massachusetts Senate did, and the results are good for road safety in the state. Last Saturday the Senate voted to pass Senate Bill 1895, entitled "An Act Strengthening Public Safety by Reducing Unlicensed, Uninsured Driving by DUI Offenders."
The bill makes some important changes in Massachusetts DUI law:
Now. Offenders are suspended for 3 or 6 months and can then apply for a hardship license which allows limited driving if the suspension is causing undue hardship
Proposed. No more "hard suspension"  for a first DUI offense. Such offenders can immediately apply for an ignition interlock license. This means they can drive immediately upon getting the ignition interlock, which prevents a vehicle from starting if the driver has been drinking.
Now. For repeat DUI offenders, a hardship license can be obtained for the 2nd year of a 2-year suspension, the 3rd year of an 8-year suspension, or the 5th year of a 10-year suspension.
Proposed. The hard suspensions remain, but an offender can obtain an ignition interlock device after the suspended period is up and thus drive without other restrictions. After a 5th DUI offense a driver can obtain an interlock license for life after they complete their jail sentence and enroll in an alcohol treatment program.
The law also allows those who have been suspended for refusing a breath test to apply for an ignition interlock license.
Why the proposed Massachusetts DUI law makes sense
Some people worry that this legislation would put drunk drivers back on the road. But those drivers won't be drunk – they'll have technology in their vehicles that will prevent them from driving if they have had any alcohol.
Statistics have shown that license suspensions do not stop people from driving.  Some half to three-quarters of suspended drivers drive anyway, and that includes a lot of people who drink and drive. That is the reason that this legislation's title includes the words, "Reducing Unlicensed, Uninsured Driving by DUI Offenders."
So the issue, then, is not punishment – it is public safety. Rather than relying solely on ineffective measures like suspension to punish drunk driving, the law actively prevents drunk driving by keeping the vehicles of potential offenders from starting. The law will save Massachusetts lives.
Not a bad use of a Saturday.
The law will go to the House floor for a vote next week. Fingers crossed that the House agrees on the potential of this bill to make Massachusetts roads and streets safer for everyone.