DOs and DON'Ts of Taking An Alcohol Breath Test
One of the most stressful things about beginning an ignition interlock program is learning to take a breath test. Don't worry, you will get the hang of it. The following DOs and DON'Ts will help you pass your tests successfully every time.
LifeSafer® Ignition Interlock devices are designed to make test taking easy so you can quickly pass a test and then get on with life.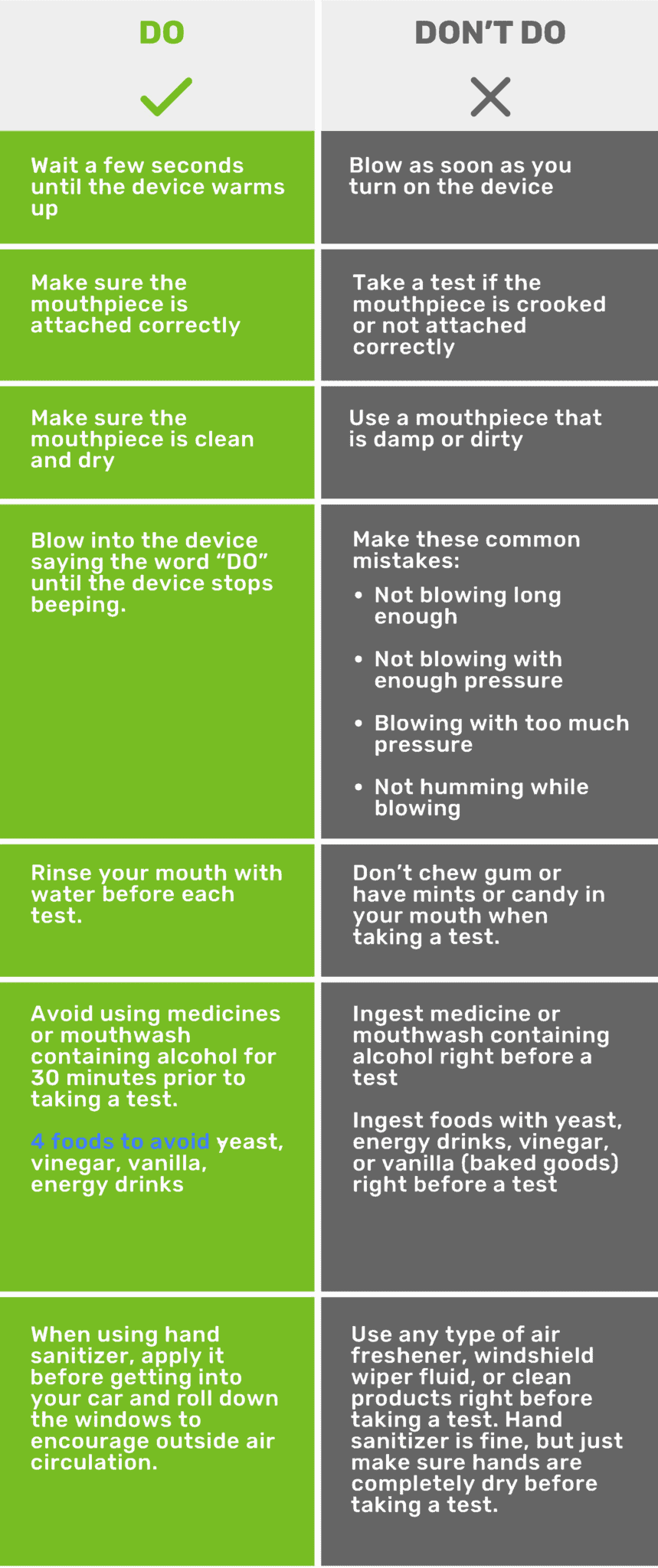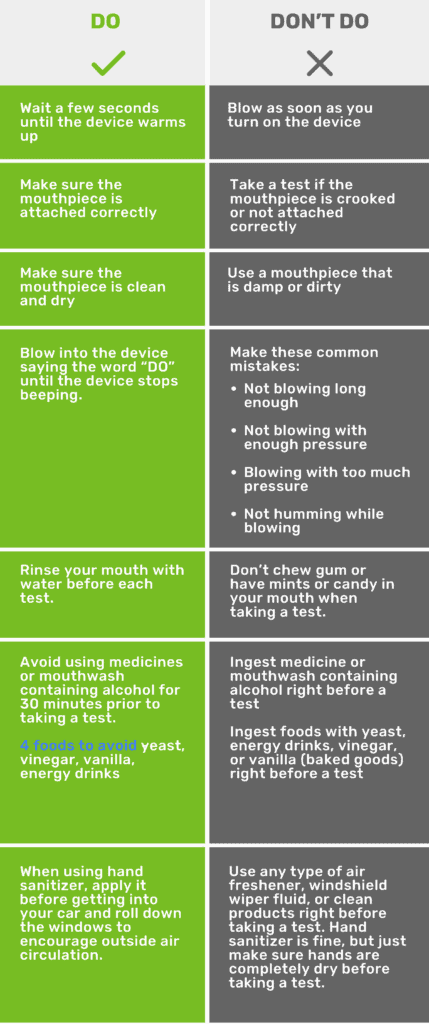 Another reminder for IIDs, after you've passed your test, be sure to start your car within 2-3 minutes. Waiting too long means you'll have to take another test before you can start your car.
The LifeSafer Authorized Service Provider who installs your device will make sure you are thoroughly trained before you fly solo, so don't worry. You've got this. Here's a short video that teaches you all about the Dos and Don'ts of taking a test.
Ready to get started? Call today at 800-634-3077 or visit lifesafer.com