Where To Get An Ignition Interlock In West Virginia
If you're getting an ignition interlock anywhere in West Virginia, you'll want to choose a provider who's close to where you are. West Virginia's number 1 interlock provider is LifeSafer, a company which has been providing top-flight interlock service and technology across North America for a quarter century.
The Most Locations = The Most Convenience
LifeSafer of West Virginia has 11 locations in the state – more locations than any other interlock provider – so there's probably one close to you. Having the most locations makes LifeSafer more convenient not only for installation, but for regular monitoring appointments. We have providers in these major West Virginia metropolitan areas:
Charleston
Huntington
Morgantown
Parkersburg
Wheeling
Weirton
… and more. Check out all our West Virginia locations to find the one nearest you.
North America's Leading Ignition Interlock Specialist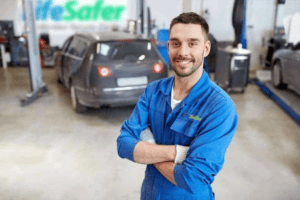 LifeSafer helped launch the ignition interlock industry back in 1991. We now have locations in 46 states and Canada, where we provide advanced, reliable technology and attentive customer care. Our mission: get you back on the road legally and safety, with speed and ease.
To schedule an appointment at any of our locations, or to ask any question about your eligibility for a device, no need to contact the providers directly – just call 634-3077 and a representative will schedule your installation, guide you through the process of getting into the West Virginia ignition interlock program, and answer any questions you might have.
If you're in West Virginia and you're ready to get your driving privileges back, don't wait. Call today. We'll have you back behind the wheel before you know it.
For more West Virginia ignition interlock information, including laws, pricing, and locations, visit the LifeSafer West Virginia page