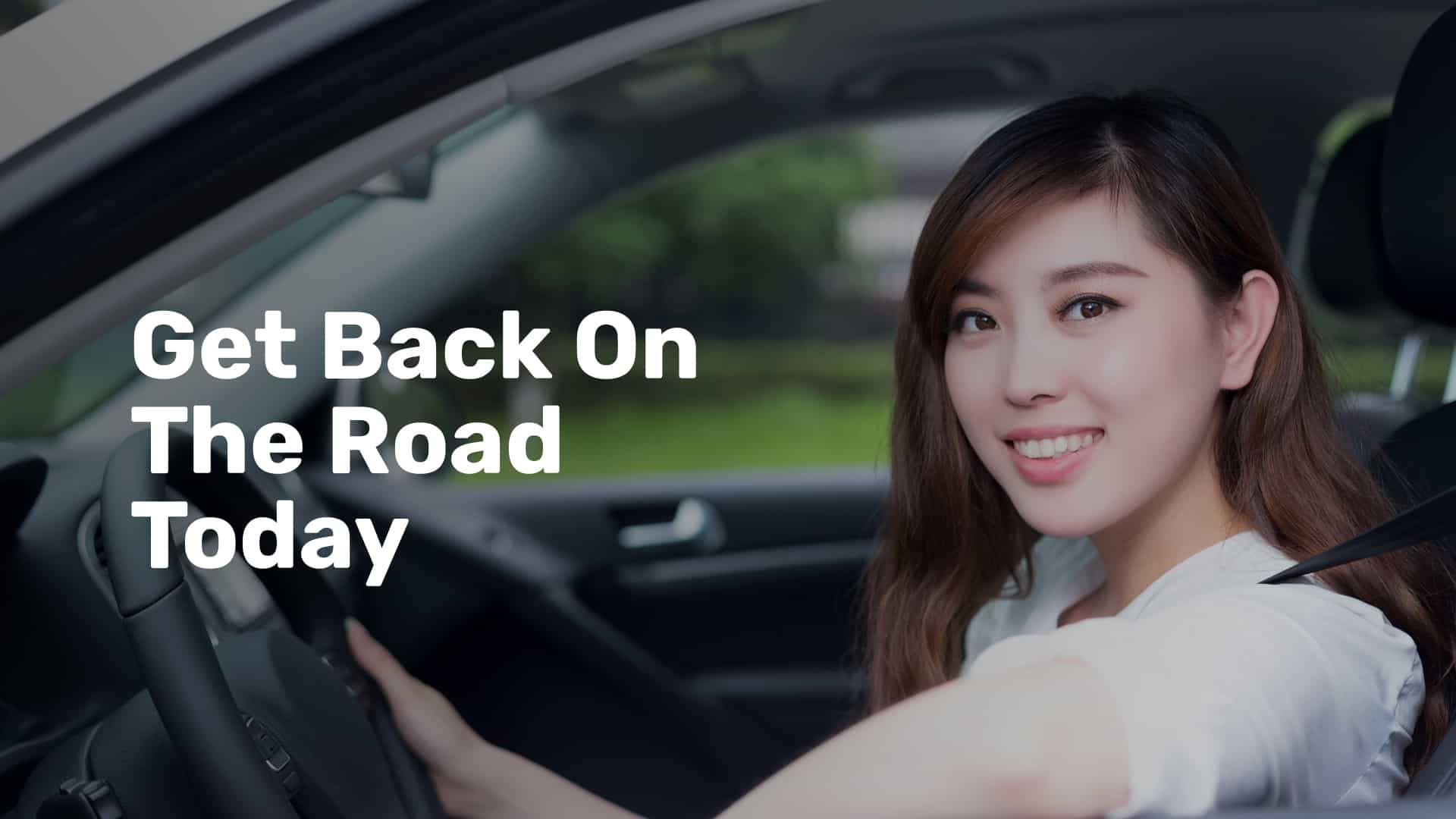 What is Guaranteed Same Day Installation?
LifeSafer is the only ignition interlock provider that will guarantee that you get a same day installation appointment for your ignition interlock device or your first month is free. Our LifeSafer Certified technicians undergo specialized training to ensure that your car is in good hands and you get back on the road quickly and safely. Find an ignition interlock installer near you.
The LifeSafer Guarantee
At LifeSafer, we value your time and your business. So not only do we offer you guaranteed same day installation or your first month free, we also offer 24/7 customer support, the only fully online enrollment process through No-Call Install, and the smallest and easiest to use device on the market. Don't believe us? See how the competition stacks up below.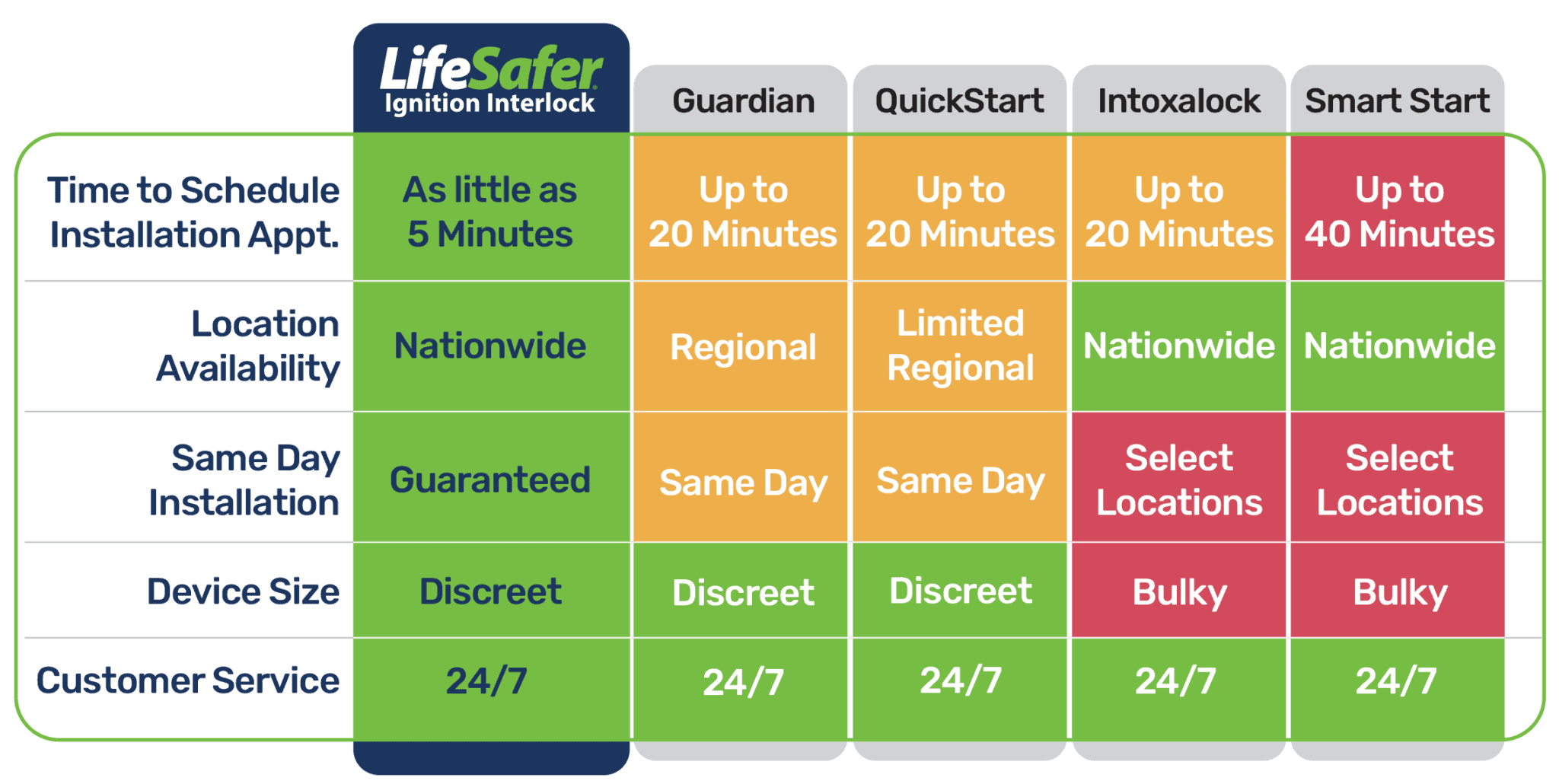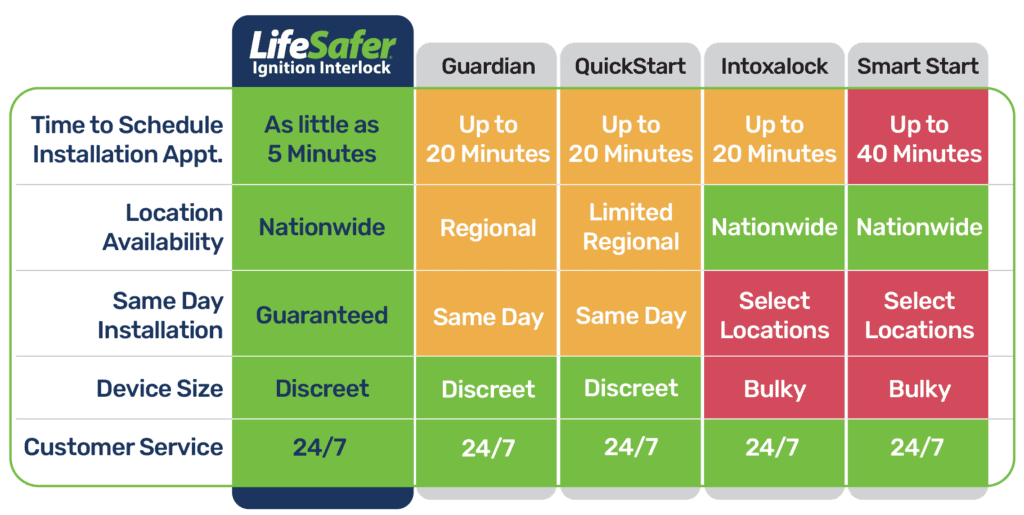 *Not applicable with other offers. Availability may vary by state.
Ignition Interlock Installation
Depending on the state in which you live, the requirements for your ignition interlock installation may differ. Getting an ignition interlock device installed into your car shouldn't be a stressful experience. That's why LifeSafer is with you every step of the way to ensure that your experience is low stress and easy from start to finish. To find out more about your state's requirements, click here. Want to speak with a state specialist? Call Now!