Can A Passenger Be Busted For Dui? It Happened In West Virginia.
By now you know that it's against the law to drive your vehicle – or anyone else's – while drunk.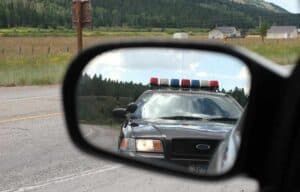 But what happens if you let someone else who is drunk drive your SUV? In West Virginia, you get busted.
Recently the West Virginia Supreme Court heard a case that began when two men named Morris and Uhl went to a casino.  Uhl had too much to drink, so Morris volunteered to be the driver on the way home.
Morris had drunk only six beers that evening.
When arrested for speeding, Morris was breathalyzed and arrested. When they found open cans of beer in the vehicle, they arrested Uhl as well.
The high court noted that Uhl "knowingly permitted Mr. Morris to drive his vehicle while under the influence of alcohol."
Previously the circuit court backed Uhl, because he denied knowing that his friend was drunk. But the State Supreme Court didn't buy the story. Uhl will have to face penalties.
West Virginia is just one state, and this is just one case, but the trend of the times is against the drunk driver, and also against those who enable drunk drivers, be they bars and restaurants that over-serve alcohol to patrons who have had enough, or party hosts who fail to arrange rides for guests who are clearly impaired.
When it comes to drunk driving, excuses just aren't cutting it anymore. So don't drive drunk, and don't let anyone else drive drunk either. Even if it's not your car, you could be in for a legal hassle.
For more West Virginia ignition interlock information, including laws, pricing, and locations, visit the LifeSafer West Virginia page