What Goes Online Stays Online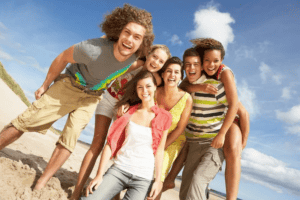 When it comes to tweeting, posting Facebook status updates, and even posting photos on Instagram, it's easy to be lulled into the feeling that you have some sort of privacy during the process. But when it comes to social media, the phrase 'What goes online, stays online' really rings true. Photos, status updates, and private information that you might feel are posted privately on your network pages can be shared across the entire web and the information used in a variety of situations.
Looking for a job? Be careful what you post online. Employers are widely known to search out an individual on social media platforms long before they contact them for an interview. If you have photos posted of you drinking alcohol, partying, or in inappropriate situations, employers can and will find them by searching specifically for your online content.
The best advice when it comes to posting photos online? Think twice before hitting the upload button and always ask yourself if the images could hurt you in the long run.
Inappropriate photos can definitely be harmful, but did you know online databases of information are readily available for employers to search through? If you are convicted of DUI for example, employers can search through court records and find your files. Tenant records are available for viewing, as is information on your car insurance records. Thanks to social media, private information is easily accessible to anyone who cares to search for them.