Your Complete Ignition Interlock Customer Experience
So here you are, in the unfortunate situation where you are required to install an ignition interlock device (sometimes called a car breathalyzer) in your car. You're feeling stressed and uncertain and probably not very happy to be going through this. So what now?
It's possible you've received a list of interlock providers from the court or your attorney, or maybe a friend or family member has gone through something similar and they gave you a recommendation. Making the right choice of ignition interlock provider can have a significant impact on the success of your interlock program.
You deserve a complete ignition interlock experience from an interlock provider who will successfully guide you through your jurisdictional requirements – a provider who will, through compassionate care and expert knowledge, build your confidence and support you to successfully complete your program.
Here's what your experience should look like.
Your first call
The first call you have with an interlock provider can make all the difference when you are trying to make a choice. Find one with LIVE Customer Care Experts who are friendly, knowledgeable, and non-judgmental.
Your immediate need is to receive help getting signed up, understanding what it will cost and when your payments are due, and scheduling your installation appointment. You should be able to contact an interlock provider who is available 24/7 with bilingual services to get you started.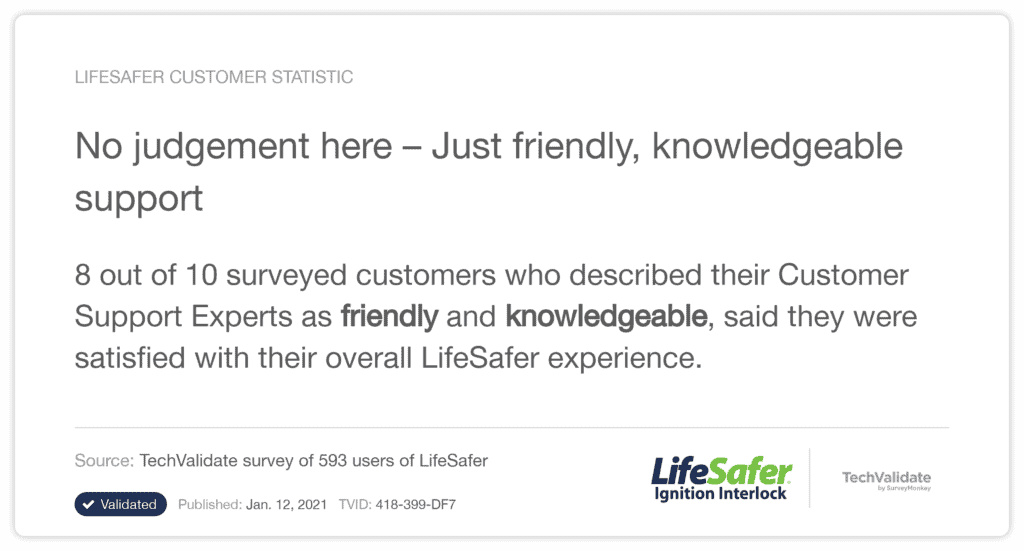 The installation
Want to know what to expect at your IID installation? Take a look at this video to understand exactly what will happen at your installation appointment.
Having a service center location that is conveniently located near where you live will reduce the overall amount of time you spend going to regular service visits.
Connecting with an expert technician who is friendly, compassionate, and knowledgeable goes a long way to reducing your stress. Knowing that your technician is well-trained gives you confidence in their ability to take care of your vehicle.
Does the interlock provider have a process in place for thoroughly training you on the device and how to use it? They should. And, you should feel assured that your paperwork will be completed and sent correctly to the proper monitoring agency for you.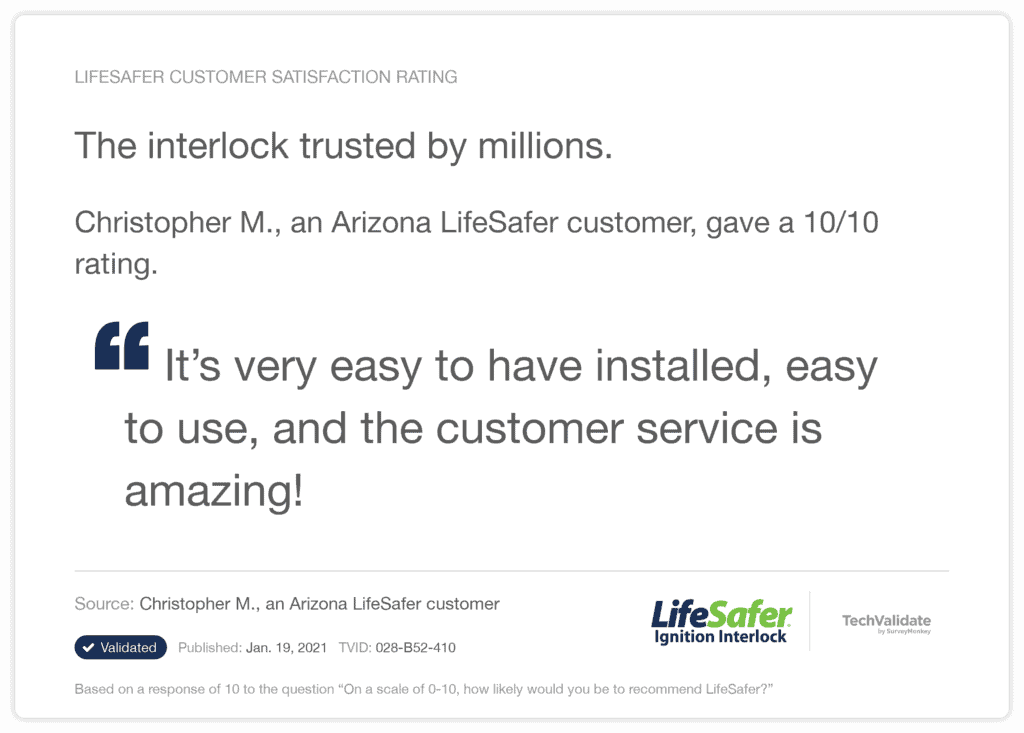 Using a quality device to stay compliant
In order for you to be successful in your interlock program, you MUST have the best ignition interlock – one that is proven to be accurate and reliable. It's also much less stressful if taking a breath test is easy and quick so you can get where you need to go. And, having automatic reminders and notifications are a great way to keep you on track.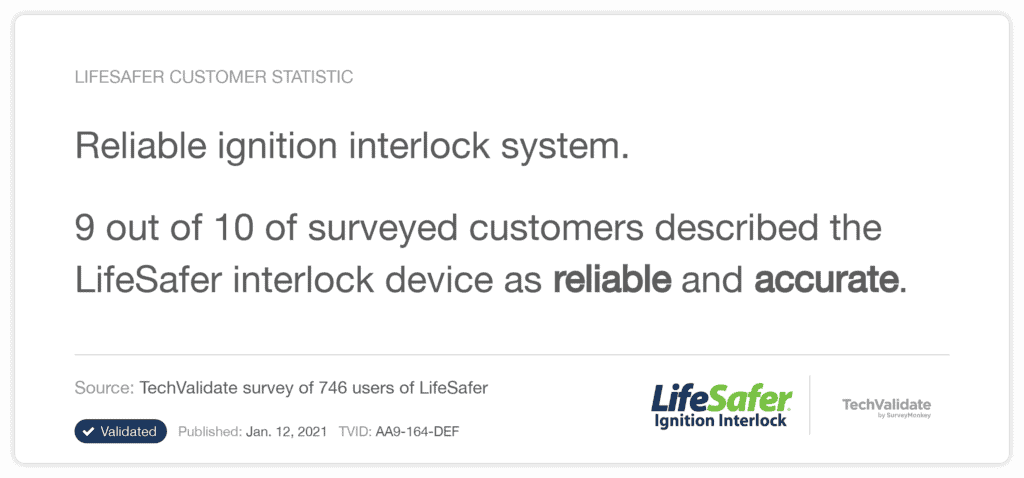 Creative resources that make each day's success a breeze
When you need help, being able to receive answers quickly is key to solving your issue and getting you moving again. The inconvenience caused by most issues can easily be resolved if the right resources are available. It will make your interlock experience easier if your provider has online resources that you can use to answer any questions in just a few clicks.
From "How To" videos and digital manuals to state-specific information about your interlock program, the information you need should be easy to access and understand. Also, being able to manage your interlock account quickly and easily from any device via a Client Portal is a real plus.
If you would rather talk to someone, a LIVE Customer Care Expert should be available 24/7. Just knowing someone is always there to help should give you comfort.
Providing periodic service that's quick and efficient
Calibration of your interlock device is required periodically in order to make sure the device remains accurate and reliable. This is also when data from the device is safely downloaded and transferred to the appropriate monitoring agency in a timely manner. A well-trained, professional technician will be thorough and efficient in providing this service.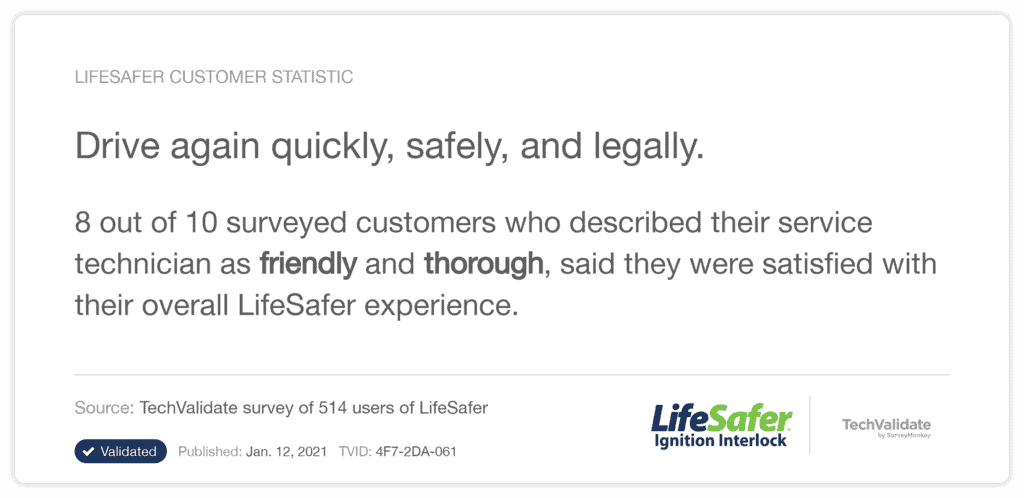 Celebrating Removal Day
The day will come when you can happily celebrate the successful completion of your interlock program and your ignition interlock will be removed! It will be time to wrap things up, get your vehicle back to its original condition, and have all the final paperwork completed and sent to your monitoring agency.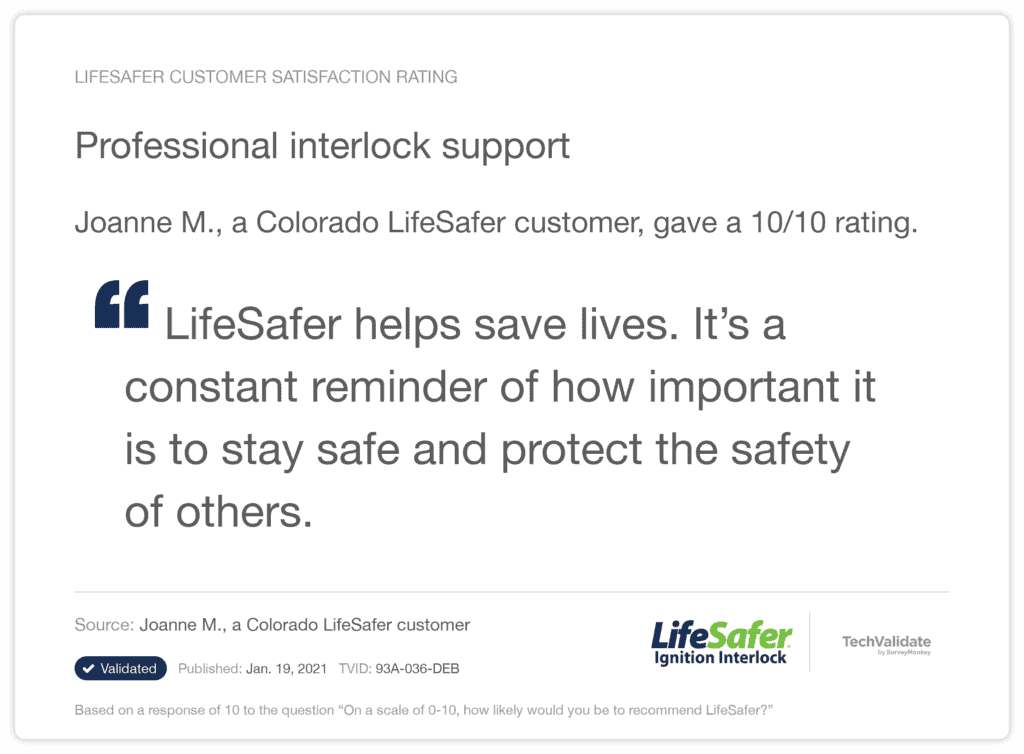 At LifeSafer, we focus on delivering a total customer experience that will not only exceed your expectations but will also increase safety in your community. That's the value of working with our team. Give us a call today at 800-634-3077 and a LIVE Customer Care Expert will help you get started.
About LifeSafer
LifeSafer is an industry leader in alcohol testing and monitoring. With over 30 years of experience in helping people like you successfully complete their alcohol programs, we offer a level of client value that no other provider can match. From superior customer care to our highly efficient analysis and reporting, you will receive an exceptional level of support. Our Authorized Service Providers focus on quality care to ensure we maintain the high standard of support our customers deserve.