Ignition Interlock Laws in Colorado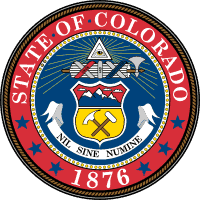 There are two types of suspensions that can result from a DUI or DWAI in Colorado:
Administrative – This is an automatic suspension, imposed by the Colorado Department of Revenue upon arrest if your blood alcohol concentration (BAC) is .08 or higher
From the criminal court. This occurs when you are sentenced by a court after a trial or plea agreement
Colorado has two designations for impaired driving: DUI (Driving Under the Influence) and DWAI (Driving While Ability is Impaired). DWAI is the designation for drivers whose BAC is between .05 and .08.
Violation
License Suspension
Points
BAC .08 or higher
9 months
2nd offense BAC .08 or higher
1 year
3rd or subsequent offense
BAC of .08 or higher
2 years
DWAI
None
8 points
1st DUI
9 months
12 points
2nd DUI or DWAI
12 months
DWAI 8 points
DUI 12 points
3rd DUI or DWAI
24 months
DWAI 8 points
DUI 12 points
Under 21 - 1st BAC of
between .02 and .05
3 months - 1st offense
6 months - 2nd offense
1 year - 3rd or subsequent
offense
4 points
Offense
Jail
Fine
Public Service
1st DWAI
2 - 180 days
$200 - $500
24 - 48 hrs
1st DUI
5 days - 1 year
$600 - $1000
48 - 96 hrs
DWAI or DUI with one
previous DWAI or DUI
10 days - 1 year
$600 - $1500
48 - 120 hrs
DWAI or DUI with two or
more previous DWAI or DUI
60 days - 1 year
$600 - $1500
48 hrs - 120 hrs
Under 21 - 1st BAC of
between .02 and .05
None
$100
Up to 24 hrs
You may be eligible for early reinstatement of your driver's license after you have served one or two months of your suspension. To qualify, you will have to have an ignition interlock installed in every vehicle you own, co-own or have access to operate
If you are under 21 and have a BAC between .02% and .08% you face automatic revocation of your license
➨ Steps to Regaining Your License in Colorado
Additional Resources
Interlock Restricted License
Interlock FAQ
Early Reinstatement with Interlock
Financial Assistance