Ignition Interlock Laws in Michigan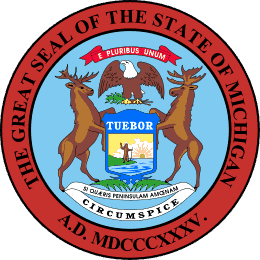 Michigan law requires a mandatory 6-month driver's license suspension, even for a first conviction. That period increases to 1 year with a BAC level of .17 or higher.  You can apply to have driving privileges restored by the Michigan Driver Appeal and Assessment Division (DAAD) of the Michigan Secretary of State, provided your petition with the DAAD is successful. In that case, if you were convicted with a BAC level between .08 and .17 you may be ordered to have Breath Alcohol Ignition Interlock Device [BAIID] installed on any vehicle you own or intend to drive. An interlock is mandatory for drivers convicted at the higher BAC level. Drivers considered Habitual Offenders (two or more convictions within 7 years, or three or more within 10 years) will have their licenses revoked. After a period of revocation, a Habitual Offender may be eligible for a restricted license, in which case a BAIID will be required.
The ignition interlock will be installed for a minimum of 1 year, and monitored every month
The interlock must be installed on any vehicle you own or intend to drive
A restricted license will be granted once it has been verified that an interlock has been installed
If you intends to drive a vehicle owned by your employer, the employer will be notified about your interlock requirement, but won't be required to install an interlock on the work vehicle. This exception to the interlock requirement does not apply if you are self-employed and use the vehicle for personal and business purposes
If the offender has a prior conviction, or was convicted at the higher BAC level, the driver must participate in a rehabilitation program
Your license plates may be confiscated if you drive without an interlock
Your vehicle will be immobilized if you are subsequently convicted of driving without a properly installed ignition interlock device
Blowing a breath sample with a BAC above 0.025, tampering with or removing the device, failing to comply with the monitoring schedule, failing to take the rolling re-test when required, or driving a vehicle without an interlock will result in an extension of the time period before you can request a driver license hearing. Your revocation/denial may also be reinstated
More information here.