Ignition Interlock Laws in Oregon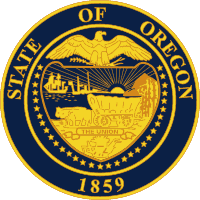 Oregon ignition interlock laws require that any driver convicted of driving under the influence of intoxicants (DUII) will have driving privileges suspended. In many cases you will be able to regain driving privileges by installing an ignition interlock device, including an electronic log device, on your vehicle. You are responsible for all costs associated with installation and maintenance of the device.
When you are arrested for a DUII (Driving Under the Influence of intoxicants) in Oregon your license can be suspended in two different ways:
Administrative. This only happens if you fail a breath test, or refuse to take one. Your license will be suspended immediately, and the arresting officer will give you a temporary driving permit good for 10 days so you can get your affairs in order. During this time you can challenge your case. If you decide not to, or if your challenge is unsuccessful, your license will be suspended on the 11th day for 3 months
Judicial. This occurs when you are sentenced by a court after a trial or plea agreement
You must attend to both suspensions in order to regain your driving privileges.
After 30 days of administrative suspension you can apply for an ignition interlock device to regain your driving privileges
| Situation | Jail | Fine | Suspension |
| --- | --- | --- | --- |
| 1st Offense | Minimum 2 days | Minimum $1,000 | 1 year |
| 2nd Offense | 2 days - 1 year | Minimum $1,500 | 3 years |
| 3rd Offense | 2 days - 1 year | Minimum $2,000 | Permanent |
For judicial suspensions, you may apply for an ignition interlock after a period of 30 days for 1st offense, 1 year for 2nd offense, and 10 years for 3rd and subsequent offenses. The period for which you must have an interlock installed after license reinstatement can be up to 2 years
Alcohol/drug screening interview, evaluation and treatment program is mandatory
You might have to attend a victim impact treatment session
➨ Steps to Regaining Your License in Oregon
Additional Resources
Circumstances Under Which Ignition Interlock Device Required in Oregon