Ignition Interlock Laws in Rhode Island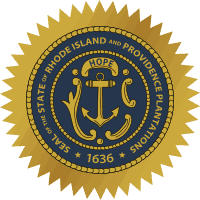 When you are arrested for a DWI in Rhode Island your license can be suspended in two different ways. An Administrative Suspension happens automatically if you fail a breath test, or refuse to take one. The DMV imposes penalties in this case. You can also undergo judicial suspension, from the criminal court. This occurs when you are sentenced by a court after a trial or plea agreement.
You must deal with both types of suspensions separately. For example, an administrative judge can dismiss your DWI, but you will still have to appear in court to face criminal charges.
Situation
Fine
Jail
Loss of license
1st Offense
$100 to $400 plus $500
Highway assessment fee
Up to 1 year or 60
hours community service
30 days - 18 months
nd Offense
$300 to $1000
Up to 1 year
1 to 2 years
3rd Offense
$400 to $5000
1 to 5 years
3 years
You can request a hearing to challenge your administrative suspension.
Severity of the criminal penalty depends on your blood alcohol concentration (BAC). Rhode Island determines DUI penalties using 3 BAC levels : .08 to .10, .10 to .15, and .15 or higher.
For 3rd DWI an ignition interlock device is mandatory for 2 years after sentence
Rhode Island Administrative DWI Penalties include loss of license for 45 days to 2 years, mandatory substance abuse assessment and treatment, possible ignition interlock installation, and possible vehicle confiscation
There are additional fines and suspension periods for refusing a BAC test and for underage DWI
➨ Steps to Regaining Your License in Rhode Island
Additional Resources
Rhode Island Ignition Interlock Systems Rhode Island Motor Vehicle Information