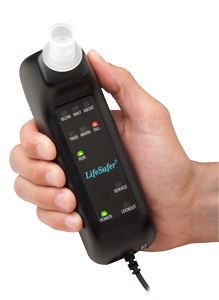 The LifeSafer Ignition Interlock Support section will answer all your questions about what the device is, how to use it properly, and what your responsibilities are as an ignition interlock user.
First, you or other people close to you might want an answer to the question, "What Is An Ignition Interlock?"
You can also check our FAQ to find answers to questions about interlocks in general, device installation, scheduling, monitoring, and more.
While at your installation you will receive clear instructions on how to use your device, you can review How To Use Your Interlock here.
The LifeSafer device has been used by more drivers in the USA than any other device, and is thoroughly field-tested. If you do experience any issues, go to our Troubleshooting Guide to get answers quickly. Or call our customer support number toll-free at 800-634-3077.
If you are new to ignition interlocks, you could be confused about what's expected of you. We have prepared a section that tells you What To Expect when you come in for your appointment. You'll also learn the things that you can always expect as a LifeSafer customer — respect, professionalism, advanced technology, and attentive customer service.
Most people comply with a court- or DMV-ordered interlock installation requirement, but some people continue Driving Illegally Without An Interlock. Doing so can have serious consequences. We encourage every driver not to disregard the law and risk fines, imprisonment, vehicle confiscation and more.
Most people will find the answers they need in our Support section. But if you need more answers, don't hesitate to call us anytime — 24/7 — and our knowledgeable customer service staff will be happy to assist you in getting back behind the wheel, legally and safely.