Welcome to LifeSafer Customer Support!
We're here to help you stay on the road. Our support section will provide you with everything you need to make a success of your ignition interlock program.
All your questions about ignition interlocks answered.
Got a problem? Here's where to find the solution.
These helpful how-to videos will show you the ropes.
An easy quick-start guide to ignition interlocks.
Go here for the latest manual for your device.
What is an ignition interlock?
An ignition interlock is a device that measures the alcohol in your breath and allows you to start your vehicle if it is below the set point. The device also requires periodic retests while the vehicle is running. The interlock records a number of items including test results, engine starts and vehicle run times. Any violations, for example failed tests or missed retests, are recorded by the device.
Are ignition interlocks effective?
Yes. Most alcohol impaired driving offenders choose to drive illegally with a suspended or revoked license. An Interlock Program provides a control mechanism to prevent them from driving intoxicated.
The primary goal of an interlock program is to protect public safety. This is accomplished by having the driver pass a breath alcohol test before starting his or her vehicle. Today's technology makes it virtually impossible to trick or fool the Interlock. The device will prevent the vehicle from starting unless an acceptable breath sample is provided. Studies indicate that ignition interlocks reduce recidivism by 50-90%.
Are there any standards to ensure that ignition interlock devices are accurate and reliable?
Yes, the National Highway Traffic Safety Administration has established standards for all ignition interlock devices. Independent laboratories test the devices to ensure they meet NHTSA's strict requirements.
What should I bring to my installation appointment?
To make your installation as smooth as possible, bring the following with you:
All your ignition interlock paperwork, including court documents and any notices or forms from your state licensing agency.  

Photo driver's license: The name on the driver's license must match the name of the person installing the interlock device.

Vehicle registration card.  

If you are not the registered owner of the vehicle that will have the interlock device installed, make sure you have a notarized letter from the registered owner that allows for the installation.  
To learn more about what happens when the interlock is installed, click here
Does the interlock need periodic service?
Yes. The interlock is usually serviced every 60 days, more frequently if there are any violations. If the device is not serviced as scheduled it will go into lockout and the vehicle will not start. During service appointments, your LifeSafer service provider downloads recorded information from the device. The logged information is then supplied to the authorities for review
What happens if I forget my routine service appointment?
Several days prior to a service appointment, the service light on the unit starts flashing as a reminder of an upcoming appointment. Also, for several days following the scheduled date the service light will remain steady and a tone will sound as an overdue indication. If you fail to return to the service center within this time frame the interlock device will enter a permanent lockout condition to prevent further operation of the vehicle. Then, the vehicle would have to be towed to the service center or the center personnel would have to perform remote service.
What happens if I fail the breath test?
The interlock will enter a temporary lockout period of a few minutes for the first failed BAC test, and a longer lockout for any subsequent failed BAC test. This permits an opportunity for the alcohol to dissipate from the mouth.   It's a good idea to rinse your mouth out with water prior to taking the test and avoid any products that may contain alcohol.  These can result in a false-positive reading, which is very frustrating.   Some changes to your routine may be required — for example, toothpaste, mouthwash, and hand sanitizer all contain trace amounts of alcohol that can trigger a false positive.  So can some medications and foods.  Environmental substances such as windshield washer fluid and gasoline fumes also contain alcohol and can inadvertently trigger the device.  If you receive a fail and haven't been drinking, take a moment to rinse your mouth, check the surroundings and  make sure the air inside your vehicle is circulating, then try again when prompted by the device.
What if I use medicine or mouthwash in the morning with an alcohol base?
If you do not allow sufficient time for the alcohol to dissipate from your mouth, FAIL will be registered in the memory. You will have the opportunity to re-test, and rinsing your mouth with water can help.   It can be hard to change routines to accommodate an interlock, but it will get easier over time.  Other common products that contain alcohol include hand sanitizer, air freshener, windshield wiper fluid, cleaning products and wipes.   Many foods contain trace amounts of alcohol as well — vanilla extract is an example you may not have considered.   It's also a good idea to avoid tobacco, coffee and vaping when you use an interlock.
Can a vehicle be "hot wired" to start without a breath test?
Yes, however the unit will detect that the vehicle has been started without a valid breath test and require a breath sample. If a passing breath test is not given the alarm horn will start honking and a START Violation will be logged into the memory and the interlock will activate early service recall.
Can the ignition interlock device be installed on a motorcycle?
Yes, in some states.  In fact, we are the only interlock provider who can install on a motorcycle.  Call us to find out if your state is one of the one we provide this service at 800-634-3077
Will the interlock turn off my engine?
No, the interlock will never turn off a running vehicle. If a retest is missed, the horn will sound, a violation will be recorded and the device will require early service.
What if my vehicle stalls?
The interlock will allow a restart without a test for two minutes.
If the unit malfunctions, will it shut off my vehicle?
No, the unit has no means of interrupting operation of the vehicle once it is started.
Can other people operate my vehicle?
Yes. LifeSafer service providers will train other users of the vehicle at no additional charge. However, please note that anyone driving the vehicle will need to use the interlock and you will be responsible for any violations. 
Can someone else take the test for me to start the vehicle (i.e. "curb service")?
No, most states have laws that include fines and jail for individuals assisting in the circumvention of an interlock. Additionally, interlocks randomly ask for additional tests while the engine is running. If the retest is not taken or failed, the unit will log a Retest Violation and the alarm horn will honk until the vehicle is turned off. Many states use camera interlocks that take a picture during each test as a measure against this type of circumvention.
Will the "running retest" requirement cause me to take my eyes off the road, creating a hazardous situation?
No. when the interlock device signals for a running retest, you have a few minutes to provide the sample or to pull over to the side of the road in a safe area to provide the breath sample. There are no buttons to push; you must only breathe into the unit to complete a breath sample.
What happens when my interlock-equipped vehicle needs repair?
You need to contact the service center prior to having service conducted on your vehicle in the event that the repair shop has questions about the interlock. Documentation must be provided if the power to the vehicle is interrupted as the unit will record the power disconnect and the reconnect.
Will the unit lose all memory if the battery is disconnected?
No. The unit has a back up lithium battery to protect the data log in memory.
Can the device be tampered with by computer?
No. Proprietary software and a special interface connection is needed to communicate with the device.
Does installing the interlock make any permanent change to my vehicle?
No. Experienced LifeSafer service providers will professionally install the system, and when the device is removed the vehicle wiring will be securely restored to its original condition.
What happens if I am out of state and experience problems with my unit?
Most states currently have interlock programs in which service centers can assist you. You will need to contact your primary service center to be routed to the closest center for assistance.
If I get stranded and I think the unit is causing the problem, what can I do?
The unit can self diagnose problems and you will be able to confirm if the unit is having problems by the condition of the service light. Remote service is available for such emergencies.
Can someone use a balloon or other air source to mimic human breath?
No, currently available devices have anti-circumvention techniques, such as voice-tone monitoring, which cause the interlock to abort artificial breath samples.
Can I leave my car running and jump out to run an errand?
No, the unit will randomly ask for breath tests while the vehicle is running, if a sample is not given when requested, the device logs a Retest Violation and the alarm horn starts to honk until the vehicle is shut off.
Do you have bilingual service?
¡Si! Service, training, materials, and technical support are offered in both English and Spanish.
What if I decide not to have a required interlock installed?
Driving under suspension without a required interlock is illegal. Not installing an ignition interlock that has been mandated by a court or DMC can carry serious consequences, including substantial fines, jail time, and possible felony charges. Your insurance will also go up.
What if my car is equipped with Start/Stop Technology for fuel economy?
It is important to have this feature disabled before you install an interlock in your vehicle.  The stop/start will cause problems with needing retests and the reporting from the unit.  Contact your car dealership for more information.
Can I make a payment over the phone?
You can easily make a payment over the phone through our automated system. Before you call, make sure you have your driver's license or the birthdate and driver's license number of the account holder.   
Step 1: Call 888-337-5502
Step 2: Select your language
Step 3: Press 1 for Existing Customer
Step 4: Press 2 for "Make a Payment" and follow the prompts.
What forms of payment do you accept?
We accept Mastercard, Visa and Discover credit cards and debit cards over the phone and at our service centers. Checks, Money Orders, and Cash cannot be accepted at this time.  
I can't afford the monthly monitoring fee, is there financial assistance available?
In many states there is a fund to established by all approved interlock manufacturers to help those who can't afford the cost of the device or the court can order a reduction in fees.   
Check with your licensing agency or court website for the "interlock indigent form" or the "interlock financial assistance form".  
We've included some helpful program links here:
LifeSafer ignition interlock devices are easy to use, but if you do have any problems, this checklist should help you get back on the road fast. And remember, we're always around to help – just give a call at 1-800-634-3077 and our professionals will answer your questions.
The LOCKOUT light is glowing red on my device.
If the LOCKOUT light is displayed, your vehicle will temporarily not operate because of too many fails or aborts. This temporary lockout will last for 2-5 minutes. When the message is cleared from your device you will be able to retest.
Both the SERVICE and LOCKOUT lights are glowing on my device.
If both the SERVICE and LOCKOUT lights are glowing, but NOT flashing, your vehicle will not operate and your device and vehicle are in permanent lockout. You are not able to test during a permanent lockout. You should call your service provider to make arrangements for your device to be reset.
Both the SERVICE and LOCKOUT lights are flashing on my device.
If you are past due for your scheduled program monitoring, or if you are in early recall, both the LOCKOUT and SERVICE lights will flash.  The number of times the lights flash together in sequence equals the number of remaining days before the device goes into a permanent lockout. You should call your service provider immediately to schedule an appointment for service and monitoring.
The WAIT light is staying on for a long time.
The WAIT light may stay on for an extended period of time during cold weather. The unit will remain on WAIT until it has warmed up to operate properly. Ask the technician at your next service appointment about setting a warm-up time on your device to help reduce your 'WAIT' time.
The POWER light keeps flashing and will not allow me to take a test.
If the POWER light keeps flashing this indicates that your vehicle's battery is weak or its voltage is low.
The ABORT light is on after I breathe into the device.
The ABORT light appears if an improper breath test was given. The device did not receive either the correct amount of air pressure and/or the hum tone that was needed. This is NOT a fail. Continue to test as normal.
What is the address and directions to the location where my vehicle will be serviced?
Visit our LifeSafer Locations Tool and type in your zip code to find the LifeSafer locations closest to you. A map and directions can be found on this page for each location
What do I need to do if my car needs a tune up or other service?
If your vehicle needs an oil change or other routine service, nothing special needs to be done. If the power to your interlock device needs to be disconnected during the service, you will need to obtain documentation before you have your vehicle serviced. Contact us for more information on how to obtain the documentation.
What happens if I need to cancel my service appointment?
If you cancel less than 24 hours before an appointment or do not show up for your appointment, you will be charged a missed appointment fee.
What happens if I miss my service date?
If you do not show up for your service appointment, you will be charged a missed appointment fee. Your vehicle will go into permanent SERVICE LOCKOUT mode and you will need to have your vehicle towed to the service location. Most jurisdictions are notified of a permanent SERVICE LOCKOUT.
If you still have questions regarding your device or an appointment, call us toll-free at 800-634-3077.
HOW TO USE YOUR INTERLOCK
Using a LifeSafer ignition interlock is easy — more than 750,000 people have done it — but there are a few things you need to know. At your installation one of our experienced technicians will take you through the steps so that you can operate the device without a hitch. Here is what you need to do in order to start your vehicle with a LifeSafer ignition interlock: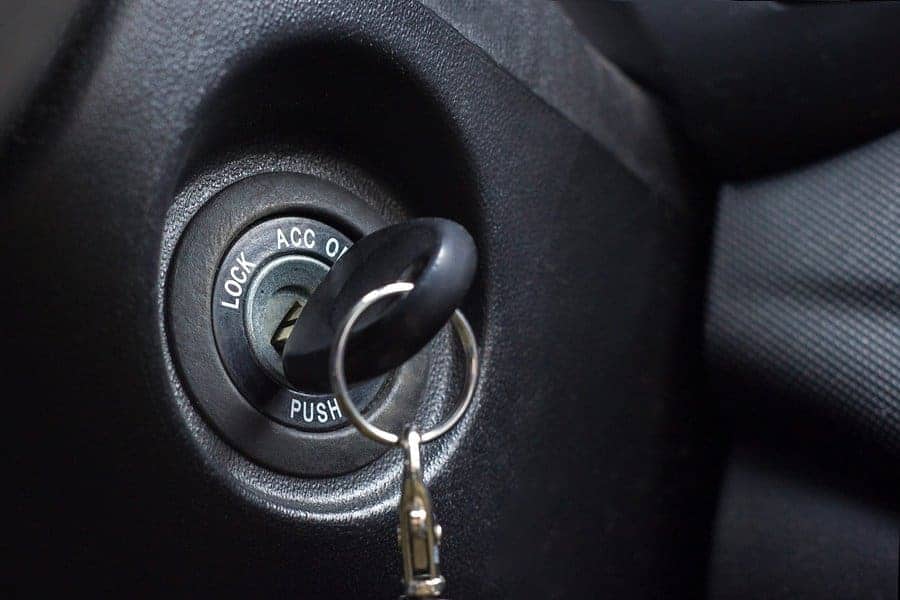 Power On…
When you enter your vehicle, turn the key to the "on" position (do not start the car).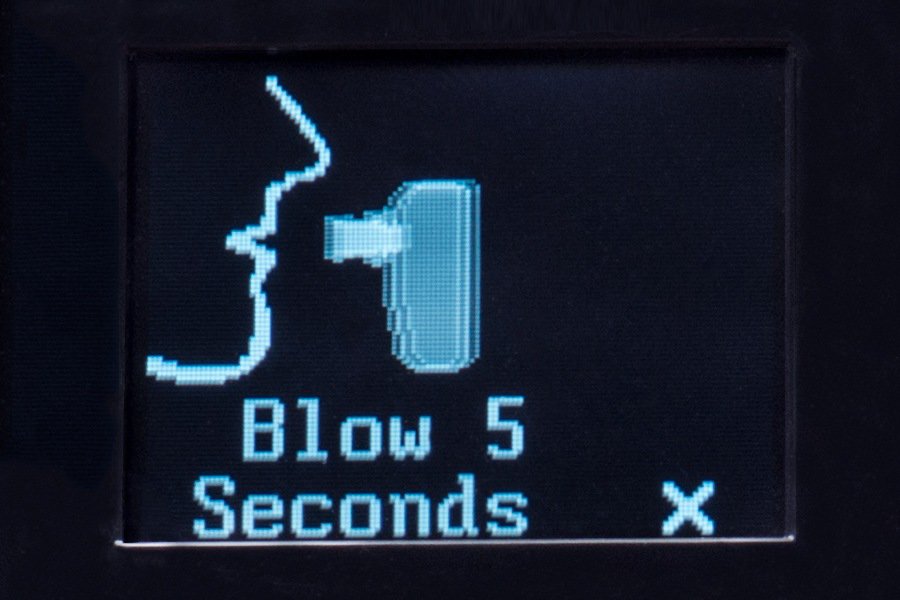 Wait for Ready Signal…
When the device is ready, you will have one minute to blow into the device, or it will be necessary to start the test again.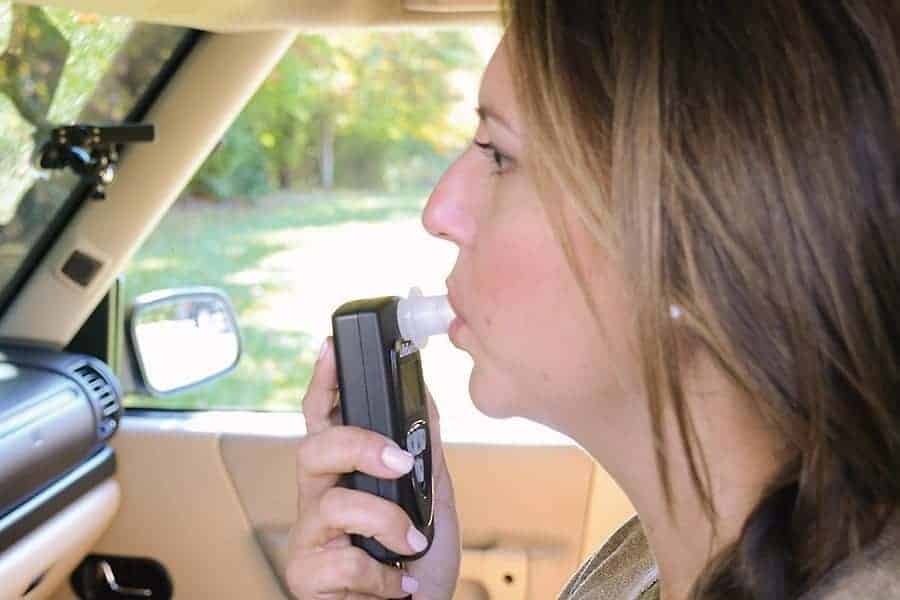 Test…
Relax and blow steadily into the device while humming a tone for 5 to 7 seconds (don't worry – during installation you'll be able to practice this). The device will emit a tone, indicating that you are doing the test correctly. Continue blowing until the tone stops. A green light "Pass" will flash and another tone will sound, indicating that you are done.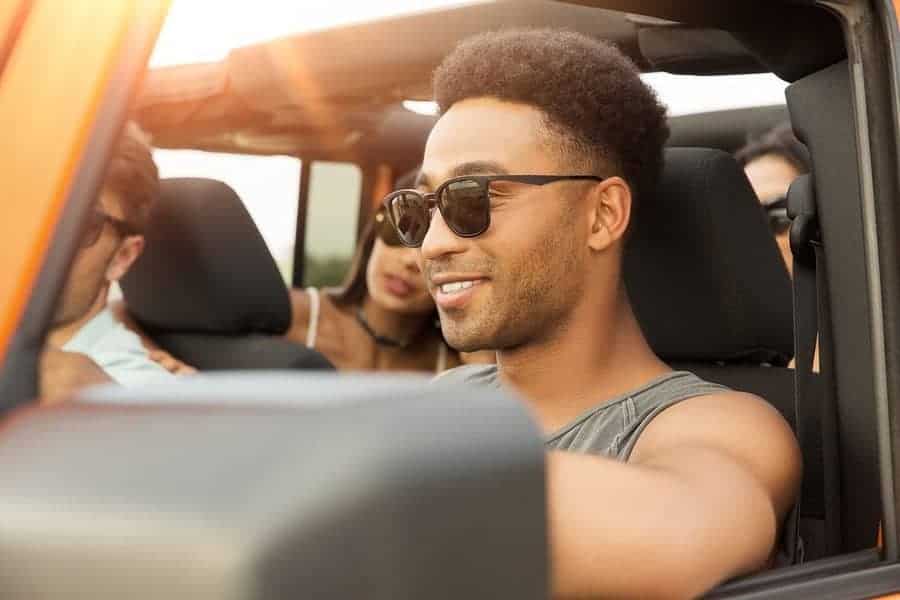 … and Go:
When the green "Run" light flashes, you can start your vehicle and drive. The device will stop flashing and display a solid green light while you are driving.
Most people will find the answers they need in our Support section. But if you need more answers, don't hesitate to call us anytime — 24/7 — and our knowledgeable customer service staff will be happy to assist you in getting back behind the wheel, legally and safely.
Need a handbook for your LifeSafer ignition interlock device? They're available here to view or print.