Great News!
The new Texas law provides you with the opportunity to DRIVE IMMEDIATELY once you install an Ignition Interlock Device.
Call 800-634-3077 NOW and talk to one of our Texas Ignition Interlock Specialists who will take you through the process of getting back on the road quickly, safely and legally.
Ignition Interlock Laws in Texas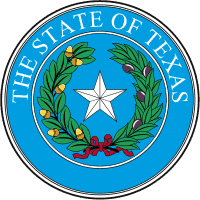 There are two kinds of suspensions that can result from a DWI in Texas:
Administrative License Revocation (ALR), from the Texas Department of Public Safety: this requires that your license is confiscated immediately if your blood alcohol concentration (BAC) is .08 or over, or if you refuse a test. The legal level is .02 for drivers under 21, and .04 for commercial drivers.
Judicial: if you are convicted in court of DWI.
These are separate procedures that need to be handled in order to regain your driving privileges.
The arresting officer will issue a temporary driving permit which will allow you to drive for a 15-day grace period. During that time you can challenge the administrative suspension if you wish. If you do not, or if the hearing is unsuccessful, you will undergo a 90-day suspension. A $125 fee is required to reinstate a license after an administrative suspension
Texas criminal laws require that first time offenders convicted of DWI face a jail term of 72 hours to 6 months, a fine of up to $2,000, and a license suspension of 90 days to 1 year. An ignition interlock device might be ordered by the court
Second or subsequent DWI offenders (with two or more convictions in 5 years), and offenders who had a blood alcohol concentration (BAC) level greater than 0.15, must install ignition interlock devices on all of the motor vehicles they own for 1 year following a period of license suspension. A second offense carries fines up to $4,000, a jail sentence of 30 days to 1 year
A third or subsequent DWI offense is considered a third degree felony, resulting in fines up to $10,000, a prison term of 2 to 10 years, 160 to 600 hours of community service, and license suspension of 6 months to 2 years
When you regain your driving privileges you will have to pay an annual fee of up to $2,000 to retain your license
➨ Steps to Regaining Your License in Texas
Additional Resources
Texas Alcohol Related Offenses
Texas Ignition Interlock Devices
Intoxication And Alcoholic Beverage Offenses