Ignition Interlock Laws in Virginia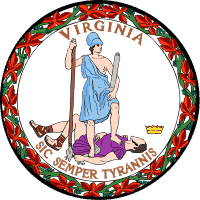 Virginia ignition interlock laws require that any driver convicted of driving under the influence (DUI) must install an ignition interlock device, including an electronic log device, on every vehicle they own or which is registered to them. Offenders must also enroll and be supervised by the state's alcohol safety action program (ASAP), and submit proof of installation to their ASAP supervisor.
The court determines the length of time that the interlock must be used, but the minimum time is six months. This can be extended if there are more DUI violations during this period.
Offenders may not drive any vehicle which is not equipped with an interlock.
Offenders must obtain ignition interlock devices and electronic logs from service providers approved by the State of Virginia, such as LifeSafer Ignition Interlock.
An employer may request the court to allow an offender to drive an employer-owned vehicle that is not equipped with an ignition interlock device. In this case, the offender can drive only in the course of his/her job. However, if the employer-owned vehicle belongs to a business owned or controlled by the offender, the offender may not drive it.
Offenders cannot drive school buses, school vehicles and commercial vehicles for the duration of the restriction.
The court may order the device to be installed immediately at the time of conviction. At the time of the court order, the offender must pay a $20 fee to the court.
The offender is responsible for any and all costs associated with the interlock. The device must be monitored and calibrated every 30 days, with proof of service submitted to the court and the ASAP supervisor as required.
Service providers will submit electronic logs every thirty days.
Failure to install the ignition interlock device, or to have it monitored and calibrated as required, will result in the revocation of driving privileges.
Anyone who tries to help bypass the device by blowing into it in place of the offender, tampering with it, or providing a vehicle not equipped with an interlock, commits a Class 1 misdemeanor, and is subject to legal action.