LifeSafer® Ignition Interlock of Kansas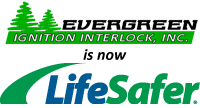 Evergreen Ignition Interlock is part of LifeSafer. We have combined LifeSafer's industry leading manufacturing and product development with Evergreen Ignition Interlock to form LifeSafer®.
You can expect the same unmatched quality, performance and customer service you are used to. In addition, we will be expanding our product and technology offerings soon to reinforce our position as the premier provider of Ignition Interlock and Alcohol Monitoring solutions.
Why Choose LifeSafer: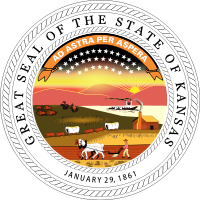 LifeSafer makes it easier to comply with Kansas's ignition interlock device program and helps keep you behind the wheel. Our fair prices and dependable service have made us the preferred choice for over 600,000 satisfied customers.
Convenience: Locations statewide with 24 hr service 7 days a week.
Experience: We have Interlock Specialists with 15 years experience installing interlock systems, managing interlock programs, and helping our clients succeed in the program.
Cost: Competitive pricing supported by reliable technology and superior service. No hidden fees and no deposit required.
Support of the LifeSafer Brand: LifeSafer is the #1 interlock provider in Kansas.
Need An Ignition Interlock Device in Kansas?
LifeSafer offers the most user-friendly device on the market and sets the standard for ease, dependability and fair pricing. Our alcohol interlock devices meet and exceed the National Highway Traffic Safety Administration (NHTSA) specifications and enable you to continue working and going about your daily life. LifeSafer interlocks have been used by more than 600,000 people and are the most widely used in the U.S. today.