Steps to Regaining Your License in Kansas
Kansas ignition interlock laws require that any driver convicted of driving under the influence (DUI) must install an ignition interlock device, including an electronic log device, on every vehicle they own or which is registered to them. [more]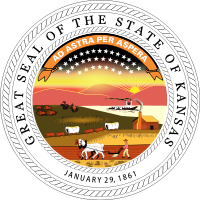 Here's how to get back on the road after a DUI in Kansas – quickly, safely and legally.
You will receive a letter from the Kansas DMV, stating how long your ignition interlock is required. Keep this letter, as it will serve as your license after your interlock is installed.
Check on the status of your driving license here
Download your application for a restricted interlock license here
You will receive notice of your application being approved or denied
If approved, make an appointment for the date your restriction starts, or as soon after that date as you can, by calling LifeSafer at 800-671-8054 or going here to find an installer near you
Have your interlock installed. Bring a copy of this form. LifeSafer will take care of everything else to inform the Driver Control Bureau that you have had the installation
Remember to bring the letter informing you of your restriction to the appointment — it will be your driver's license
That's it! You're good to go. But remember…
Come in for regular monitoring. This is essential for proper maintenance of the program as well as a condition for keeping your restricted license
LifeSafer® Ignition Interlock of Kansas
Evergreen Ignition Interlock is part of LifeSafer. We have combined LifeSafer's industry leading manufacturing and product development with Evergreen Ignition Interlock to form LifeSafer®.
You can expect the same unmatched quality, performance and customer service you are used to. In addition, we will be expanding our product and technology offerings soon to reinforce our position as the premier provider of Ignition Interlock and Alcohol Monitoring solutions.
LifeSafer offers complete installation and monitoring on a wide range of vehicles to help you maintain compliance with Kansas DUI conviction restrictions.
Low cost
Reliable "alcohol specific" technology – no false positives
Expert technicians to help you every step of the way
Direct communication with the state of Kansas to keep you in compliance with state reporting requirements
24/7/365 customer service, so you've always got the support you need
Get Started now. Find a LifeSafer installer here or call Toll Free 800-671-8054