Ignition Interlock Laws in Arizona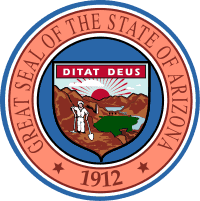 Arizona drivers whose licenses have been suspended or revoked for certain DUI or alcohol-related traffic offenses may apply for restricted licenses. These allow them to use their vehicle with an ignition interlock device.
When you are arrested for a DUI in Arizona your license can be suspended in two different ways:
Administrative: This happens at the scene of your arrest if you fail a breath test (i.e. have a blood alcohol concentration (BAC) of .08 or higher), or refuse to take one. The suspension is immediate but you are given a 15 day grace period during which you can drive to get your affairs in order
Judicial. This occurs when you are sentenced by a court
During the administrative grace period you can challenge your suspension. If you do not, or if your challenge is unsuccessful, your license will be suspended on the 16th day, for a period of 90 days.
| Situation | Jail | Fine | License suspension |
| --- | --- | --- | --- |
| 1st Offense | Up to 10 days | Up to $1,600 | 90 days |
| 2nd Offense | Up to 90 days | Up to $3,000 | 1 year |
| 3rd Offense | 4 months - 2 years | Up to $150,000 | 3 years |
NOTE: For extreme DUI (.15 or higher) licenses are revoked rather than suspended. If your license has been revoked, your driving privileges are terminated. After your revocation period has ended, your driving record must be investigated before a new license is issued, and an interlock must be installed for 1 or 2 years after driving privileges are restored. The court may also impound the vehicle for a 3rd offense.
Arizona drivers whose licenses have been suspended or revoked for certain DUI or alcohol-related traffic offenses may apply for restricted licenses. These allow them to use their vehicle with an ignition interlock device
➨ Steps to Regaining Your License in Arizona
Additional Resources