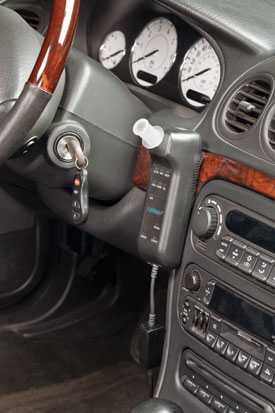 The USA's Most Widely-Used Ignition Interlock
A pioneer in ignition interlock technology, LifeSafer has put more than 750,000 drivers back on the road legally and safely with its proprietary technology. 20 years of research and development have given our devices a precision superior to commonly used law enforcement breathalyzers, making them your most accurate and reliable choice.
Which device you will use will be determined by the laws specific to your state, as well as the restrictions in your court order. We currently manufacture the following models to meet state-specific regulations:
Unsurpassed Performance
If you choose LifeSafer, you can rest assured that you're using the most advanced, most dependable interlock available — the best possible device to help you get back behind the wheel and stay there. Among the accomplishments that distinguish LifeSafer technology:
The first interlock to meet National Highway Traffic Safety Association (NHTSA) standards
The first electronic information reporting system for ignition interlock programs
A patent-pending positive ID interlock device with a target-tracking camera
Independent laboratory tests conducted under NHTSA guidelines demonstrated that our device produced "evidential" quality BAC test results (+/- .005% over a BAC range of .010% to .10%) even at extreme temperatures
Need An Ignition Interlock Device?
If you need to install an ignition interlock, there's no better choice than LifeSafer. Our devices are the most user-friendly device on the market. They also set the industry standard for reliability and fair pricing. Choose LifeSafer and go about your daily life, backed by technology that is designed to keep you on the road day in day out.