Ignition Interlock Laws in Washington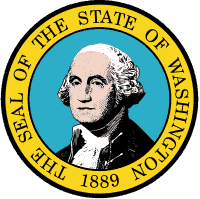 Washington laws require than anyone arrested for DUI have their license suspended for between 90 days and 2 years, depending on the driver's record. You can contest the administrative suspension by requesting a hearing within 20 days of your arrest. If the hearing is decided in your favor, the suspension will be removed. HOWEVER, you can still be convicted of a DUI in court, in which case your license will be suspended as a result of the conviction. The results of your administrative hearing, should you have one, have no bearing on whatever suspension results from your court conviction.
Washington ignition interlock laws require that any driver convicted of driving under the influence (DUI) must install an ignition interlock. Some reckless or negligent driving offenses also require an interlock.
An interlock must be installed on all the vehicles you drive.
An ignition interlock prevents your vehicle from starting if your blood alcohol concentration (BAC) is above a pre-programmed level. The device also requires periodic tests while you are driving. If you fail, the information is recorded, and your lights and/or horn will signal you to pull over.
Washington also exacts penalties for Physical Control, i.e. being in physical control of a car while impaired, even if you aren't driving. If you are found asleep in your car and fail a breath test, you can face the same penalties as for a DUI.
All DUI offenders must pay a fine, undergo alcohol or drug evaluation and treatment, and attend a DUI victim panel
In addition, upon conviction, the following penalties, which include jail, EHM (Electronic Home Monitoring) and the installation of an ignition interlock device (IID) are mandatory:
Situation
Jail Term
Requirements
1ST Offense, BAC under .15
24 hours
90 Day suspension plus at least 1 year IID,
with no failed tests in the last 4 months
1st Offense, BAC over .15
48 hours
1 year suspension plus at least 1 year IID,
with no failed tests in the last 4 months
2nd Offense, BAC under .15
30 Days
60 days EHM, 2 years suspension plus at
least 1 year IID, with no failed tests in the
last 4 months
2nd Offense, BAC over .15
45 days
90 days EHM, 900 days suspension plus at
least 1 year IID, with no failed tests in the
last 4 months
3rd Offense, BAC under .15
90 days
5 years probation, 120 days EHM,
3 years suspension plus at least 1 year IID,
with no failed tests in the last 4 months
3rd Offense, BAC over .15
120 days
5 years probation, 150 days EHM,
4 years suspension plus at least 1 year IID,
with no failed tests in the last 4 months
If you have been previously ordered to have an IID installed, then the period that the device must be install will be longer
Additional penalties apply if there was a child under age 16 in the vehicle
Steps to Regaining Your License in Washington
Additional Resources
Washington State Department of Licensing: Ignition interlock Device
Washington State Department of Licensing: Ignition Interlock Driver License
Washington State Patrol – Ignition Interlock Devices