Ignition Interlock Laws in West Virginia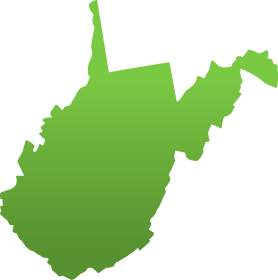 West Virginia laws require that an individual convicted of driving under the influence (DUI) must participate in the State's Alcohol Test and Lock Program (ATLP).
Part of the ATLP is use of an ignition interlock device (IID). Within sixty (60) days of installing an IID, you must enroll in the ATLP.
The Interlock is mandatory for anyone convicted of aggravated DUI (BAC 1.5 or above) or for two or more offenses in a 10-year period
| Situation | Without Interlock | With Interlock |
| --- | --- | --- |
| 1st Offense Under Age 21 | 60 Days | 30 Days |
| 2nd Offense Under Age 21 | | 60 Days |
| DUI - BAC less than .15 | 90 Days | 15 Days |
| DUI – BAC .15 or more (Aggravated) | | 45 Days |
| DUI w/ Implied Consent (Refusal of Test) | 12 Months | 45 Days |
| DUI w/ Child Endangerment | 6 Months | 60 Days |
| DUI w/ Bodily Injury | 12 Months | 60 Days |
| DUI w/ Death – Misdemeanor 1st Offense | 30 Months | 6 Months |
| DUI w. Death – 1st Offense | 60 Months | 12 Months |
| DUI 2nd Offense | | 12 Months |
| DUI – 3rd offense or Subsequent | | 12 Months |
Criminal penalties are imposed when you go to trial and are convicted of DUI. They vary according to the offense and your record of previous DUI offenses. Most offenses include a jail sentence of 24 hours to 3 years, with fines of $25 to $5000.
Any time your driver's license is revoked for DUI, you must enroll in the approved Safety and Treatment program before you can reinstate your license.
If you enter an interlock program, you must install an IID on all vehicles you own or drive.
You can only drive employer-owned vehicles without an IID on a job site, which must not include public streets or highways.
You must use a state-approved ignition interlock provider for your IID installation