Does the Size of Your Ignition Interlock Really Matter?
If you are in the process of picking an ignition interlock device (or IID; sometimes called a vehicle breathalyzer), one of the things you'll want to look at is the size of the IID device.
In a direct comparison with the SmartStart and Intoxalock interlock devices, the LifeSafer ignition interlock device is much smaller.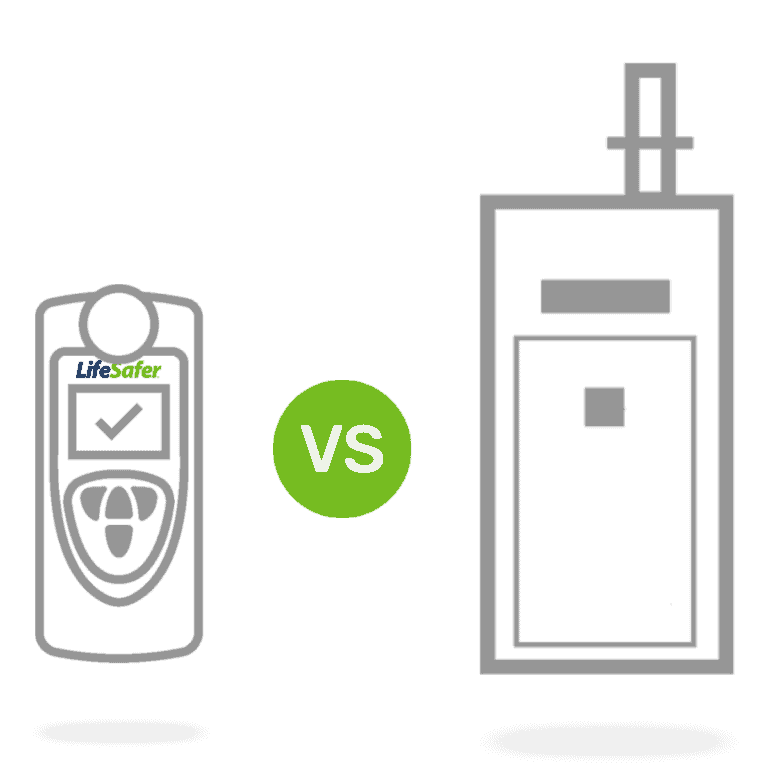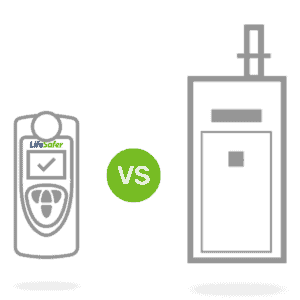 If you've never used an ignition interlock before, you might wonder why a smaller device really matters. Here's why:
Having a breathalyzer in your car can be a little embarrassing. The smaller the device, the less likely anyone is going to notice it in your car.
The smaller the device, the less room it takes up in your car. The discreetly-sized LifeSafer IID is normally mounted on the dash just to the right of the steering wheel. It's not big and cumbersome like some competitive devices, so it doesn't take up much space.
The dashboard placement of the device is designed to keep the interlock device and the connecting cable out of the way of your driving. Safety first, right? But also, when you do have to take a running test, it's right there where you can easily reach it.
Best of all, since it is less bulky than competitive devices, it fits into one hand comfortably. It's easy to push the arrow keys and lift them to your mouth for testing on the go. You'd be surprised how hard this is to do with some of the bigger devices.
In addition to size and offering the best IID, LifeSafer is truly committed to your interlock program success. We offer:
The simplest blow-hum pattern to ensure accurate test-taking
Expertly trained, high-quality service technicians at convenient locations
Exceptional, bilingual customer support available 24/7
Competitive pricing with no upcharge for hybrid or push-start installations
Automated appointment reminders to help you stay on track
Call one of our friendly Customer Support Experts today at 800-634-3077 so they can answer your questions and get your installation booked.
For more information, visit LifeSafer.com
About us:
LifeSafer is an industry leader in ignition interlock alcohol testing and monitoring with over 30 years of experience helping people successfully complete their alcohol interlock programs. We offer a level of client value that no other provider can match.
From superior customer care to our highly-efficient analysis and reporting, your complete customer experience includes an exceptional level of support. Our Authorized Service Providers focus on quality to ensure you receive the highest level of service. We'll get you back on the road quickly, safely, and legally.