Most Effective Choice For Probationary Alcohol Monitoring
The Justice Speakers Institute, LLC (JSI), the preeminent criminal justice organization composed of top judges and criminal justice experts, released a position paper in February 2020, comparing the LifeSafer® Portable Alcohol Monitoring device to other alcohol testing technologies in the industry.
Their research suggests,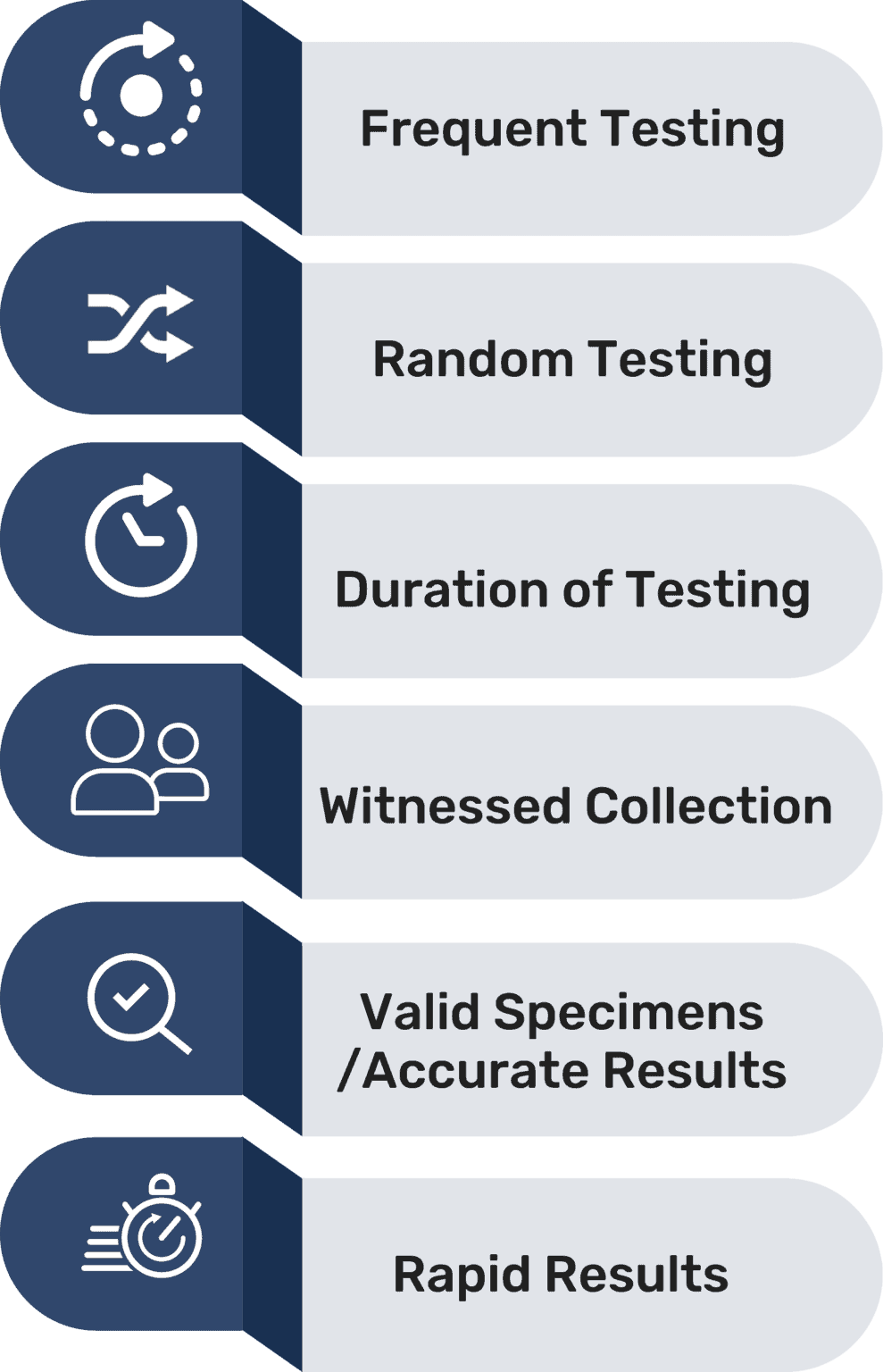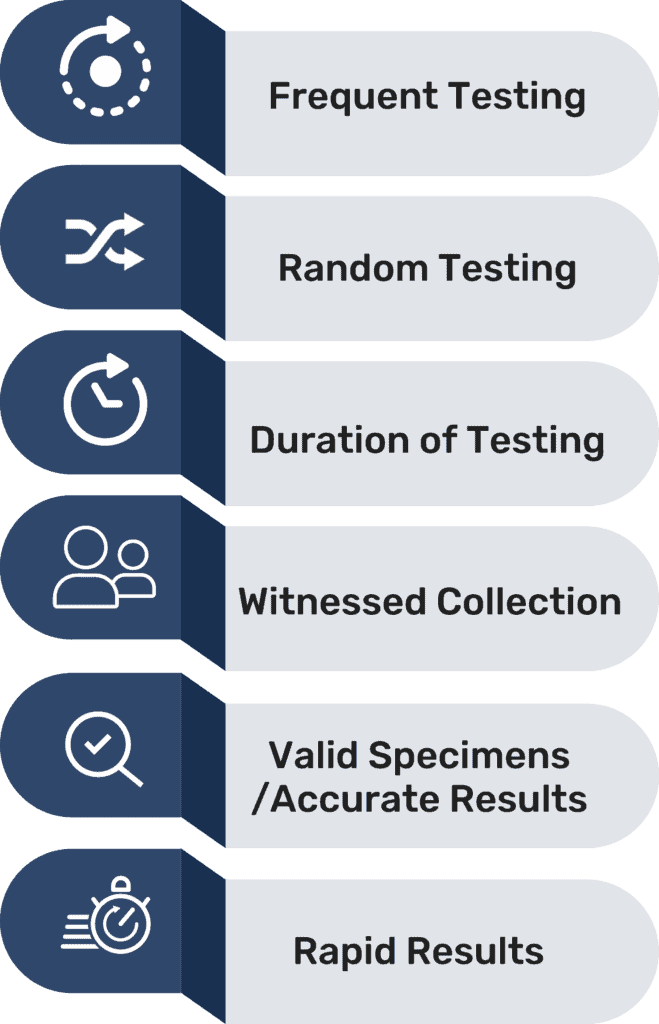 BEST PRACTICE CRITERIA
As a means of scientifically comparing the various technologies, the JSI applied the best practice criteria for court-ordered testing as a method to analyze the different technologies. These standards were created for drug treatment courts combining both science and case law to allow for an objective comparison approach.
Here are the technologies that were compared:
Now that we've set the stage, let's look at Test Frequency first, shall we?
FREQUENT TESTING:
For those who are forbidden to use alcohol by the courts, multiple daily testing has been proven as an effective way of ensuring court requirements are met. Here's how the six technologies shake out:
RANDOM TESTING:
When participants progress through their program and less frequent testing is required, it is important that random testing be available for their continued success. See how the technologies stack up in this category:
DURATION OF TESTING:
All the technologies meet the requirements for long-term probationary testing set by the court. However, SSAMs and EtG/EtS testing have a couple of pitfalls listed below:
WITNESSED COLLECTION:
As you might suspect, there are individuals who will attempt to cheat the tests. How do the technologies analyze to prevent this from happening?
VALID SPECIMENS/ACCURATE RESULTS:
In order to perform a reliable test to satisfy scientific methodology, obtaining a valid sample is required. This is a deal-breaker as you can see:
RAPID RESULTS:
Time is of the essence of alcohol testing. When the court staff receives testing results within 48 hours, there is a 73% chance that alcohol crimes will be reduced. That's huge! So let's see which technologies provide timely results:
Outside of the best practices criteria, JSI also took a look at the price. Here's what they reported:
PRICE: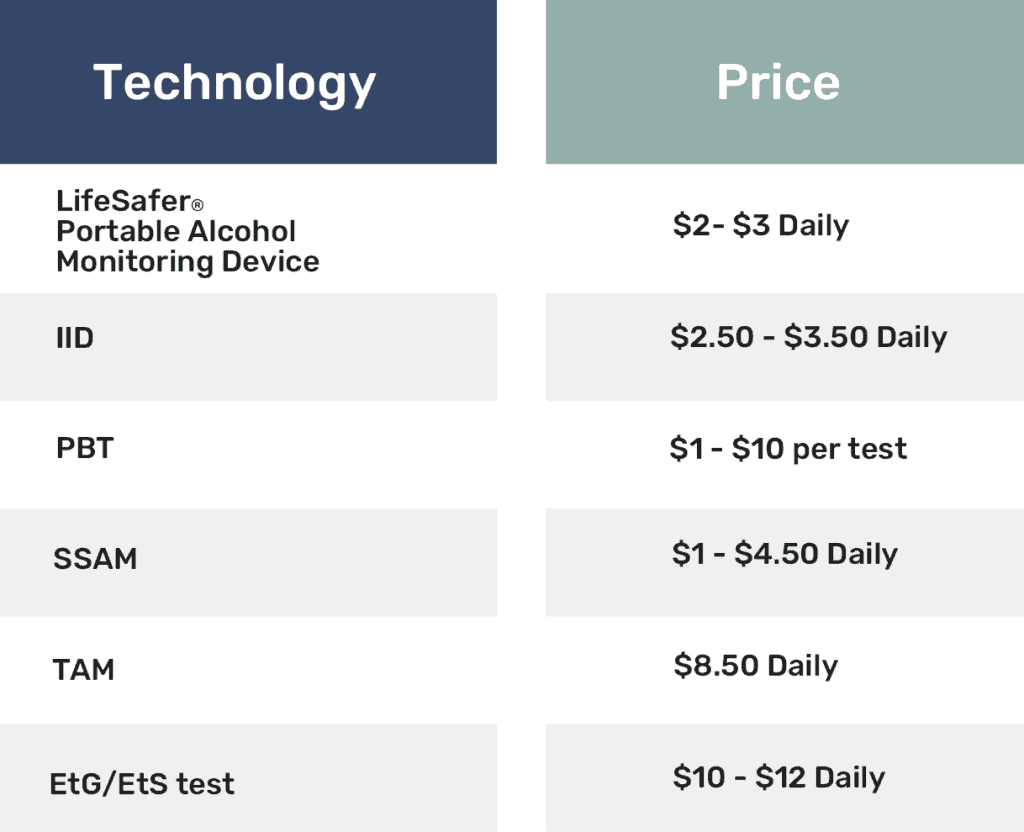 It was also mentioned that the LifeSafer Portable Alcohol Monitoring device is compact and unobtrusive compared to the other devices and the PAM and some IIDs are NHTSA standards compliant. Overall, the paper concluded that the LifeSafer Portable Alcohol Monitoring device,


To read the full results, download a copy of the Justice Speakers Institute position paper.
You can also download this side-by-side comparison in a handy chart form by clicking below.