Partnering with LifeSafer has its Advantages
When your clients have ignition interlock needs, LifeSafer is your best partner. We pioneered interlock technology, have over 30 years of experience, and offer the most discreet, reliable device on the market. As a LifeSafer Partner, you get access to all the resources you need to help your clients successfully complete their interlock program.
LifeSafer values the relationships we have with attorneys, treatment centers, and monitoring agencies to better serve our mutual clients – those in need of ignition interlock devices in order to successfully complete their mandated interlock programs.
Our commitment to our Partners is a way of helping their businesses flourish. As part of this commitment, we recently launched a Partner Directory on our website. Your organization's information can be viewed by the hundreds of thousands of visitors to our website who are looking for your services. See for yourself what a listing looks like: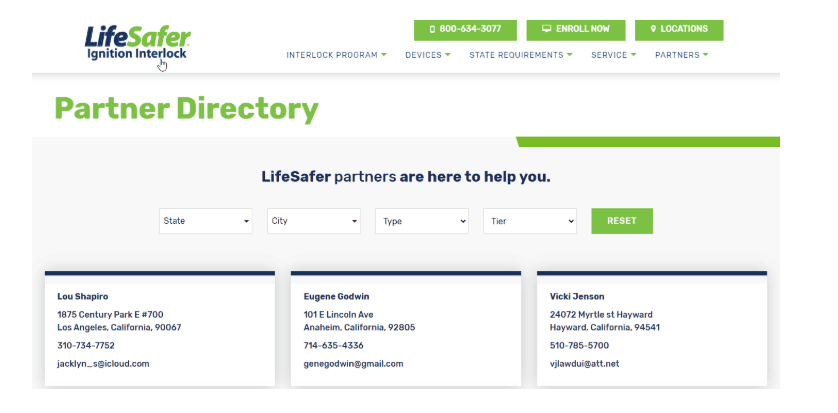 Like all of our Partner Program benefits, there's no cost to you.
Here's how it works
Visitors to the website can quickly find organizations they need by filtering by state, city, and type of service. Who better to recommend to our website visitors than our trusted Partners? Your directory listing includes your business name, phone number, address, and email so clients can easily contact you.
Get Even More Exposure
Our state pages list the specific steps for license recovery in each state. Verify that you have referred clients to LifeSafer and in addition to the Partner Directory, your company will be listed right under the license recovery steps on your state's page.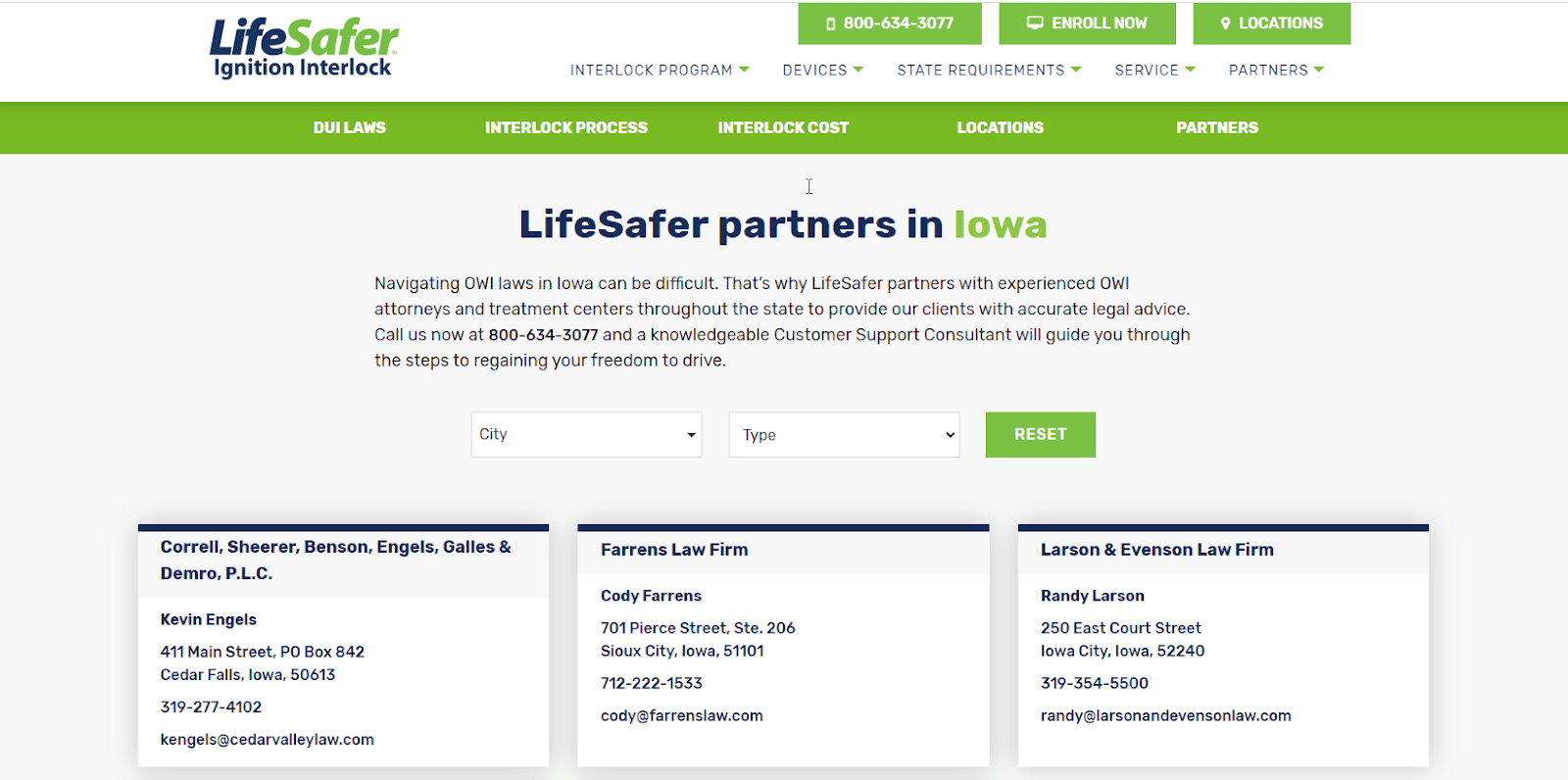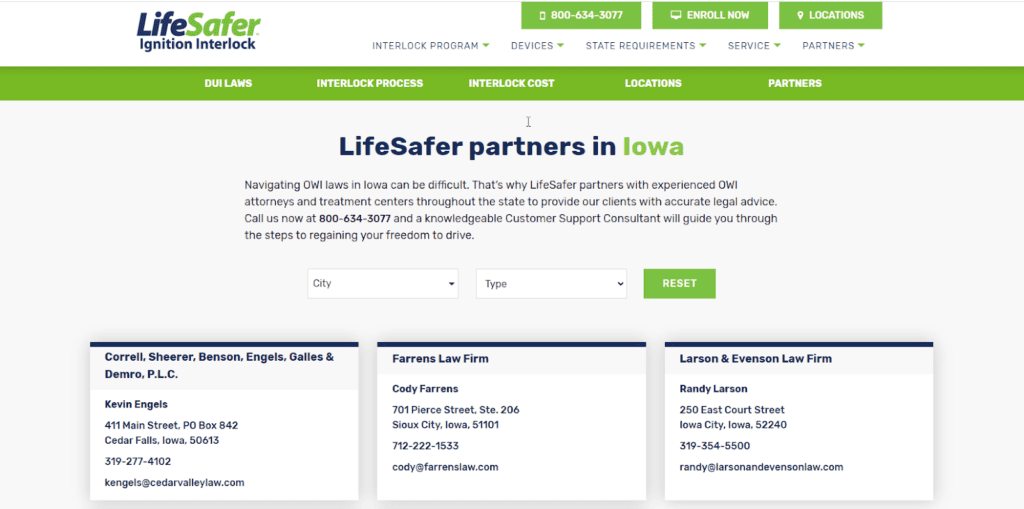 Want to get started by becoming a LifeSafer Partner and referring clients?
Become a Partner
Refer a Client
Learn More about: